Once a famous cloth town where sheep were brought from miles around to be sold for their wool this city is probably most famous for being the largest city in the largest ceremonial county in England…Welcome to Leeds!
Leeds is a thriving city with plenty of clubs, restaurants and shopping, but did you know that tucked away on Park Square is our Leeds clinic? A short 10 minute walk from the station makes this an ideal location for one of clinics.
The Private Clinic is home to a number of specialists so you can be sure that you are in safe hands whatever your reason for visiting is.
Consultant Plastic Surgeons Mr Philip Lim, Ms Helena Antoniadou and Mr Olubowale make up the Leeds plastic and cosmetic surgery team specialising in a number of procedures including;
Breast Surgery
Breast surgery is an area which all of our plastic surgeons take a special interest in. Procedures such as Breast Enlargement, Breast Uplift, Breast Reduction, Implant Removal or Exchange and nipple correction procedures can all be offered with one of our Leeds Cosmetic Surgeons. Ms Helena Antoniadou in particular specialises in breast reconstruction cases helping patients with tuberous breasts or asymmetric breasts.
For more information on Breast surgery procedures click here
Face and Eye Surgery
From the Mini Facelift to the Full Facelift and Eyelid surgery to Rhinoplasty procedures, facial surgery is not a standard 'one-size-fits-all' procedure. We offer individual solutions to each of our patients depending on their desired results and suitability.
For more information on Face and eye surgery click here
Abdominoplasty
An abdominoplasty is more commonly known as a tummy tuck which is a procedure which removes excess fat and skin from the abdomen resulting in tighter muscles which will give the area a flatter and firmer appearance. Like a facelift, there are also variations to a tummy tuck; a full abdominoplasty, a mini abdominoplasty and an extended tummy tuck which our surgeons can provide more details on following a consultation.
For more information on body surgery procedures click here
Liposuction
If it is liposuction you are after then as well as Ms Helena Antoniadou who offers surgical liposuction, you can also see VASER Liposuction specialist Dr Leonardo Fasano, who is trained in the latest VASER Hi-Def technique and Mr Philip Lim who offers standard vaser liposction.. Like many of our procedures, there is a variety of liposuction options depending on what you are hoping to achieve, surgical liposuction offers the best procedure for the kind of results required however the walk-in-walk-out VASER liposuction procedure is becoming more popular as it is minimally invasive with no overnight hospital stay required which many patients prefer.
For more information on Liposuction click here
CoolSculpting
CoolSculpting also known as fat freezing or Cryolipolysis is a non surgical fat reduction treatment designed to tackle areas of unwanted excess fat. The non-invasive treatment uses controlled cooling and is able to target and destroy only the fat cells being treated.It is a popular treatment that is ideal for patients looking for gradual fat removal with no downtime. CoolSculpting expert Emma Gibson carries our our CoolSculpting treatment in Leeds.
For more information on CoolSculpting click here.
Hair Transplants
Dr Furqan Raja and Mr Michael Mouzakis both specialise in FUE transplants which are performed at the Leeds clinic.  The procedure involves removing healthy hair follicles directly from a donor area on the scalp (usually at the back of the head where the hair is plentiful) and grafting them onto the bald or thinning areas. The transplant leaves no visible scarring at the back of the head meaning you can wear your hair however you wish after your procedure.
For more information on FUE Transplants click here
Trichology
We treat all types of hair conditions here at The Private Clinic, not just balding. Trichologist, Denise Knight is available to consult and treat a number of hair and scalp conditions, linked to various hereditary, medical or physical problems at our Leeds clinic.
For more about Trichology click here
Veins
Did you know that The Private Clinic is one of the UK's centres of excellence for minimally invasive treatments for vein problems? The Leeds clinic has NHS Consultant Vascular Surgeon of more than 10 years Mr Tahir Hussain, specialising in minimally invasive surgery for veins. At The Private Clinic we have pioneered a state of the art laser treatment; EVLA (Endovenous Laser Ablation) which is The NICE (National Institute for Clinical Excellence) Gold Standard for treatment of Varicose Veins.
For more information on Vein treatments click here
Anti Ageing and Skin Rejuvenation
As well as surgical procedures we also offer various Anti-Ageing, Skin Rejuvenation & Cosmetic treatments such as Dermal Fillers, Microneedling, Acne treatments and so much more performed by our in-house Aesthetic Nurse Practitioners Helen Leach and Dawn Lisa and our Expert Skin practitioner Lucinda Judge.
For more information on Rejuvenation Treatments click here
So if you are in the area and are considering any of the suggested treatments then feel free to give us a call and come by and see us for a helpful, no obligation consultation to discuss the best treatment plan for you.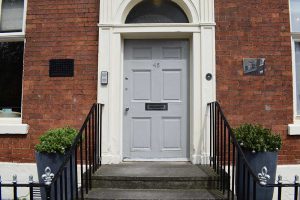 The Private Clinic, Leeds
The Private Clinic Leeds local team are here to give you a personal and relaxed service that achieves the results you want. Our expert medical team have a strong focus on minimally-invasive treatments, meaning we'll always endeavour to find a treatment that gives you the results you want, without infringing on your daily life.
To find out more about the procedures and treatments we have available at our Leeds clinic please call, 0333 920 2471 or you can use our online contact form to request a call back.