Treatment Guide FAQ: Melasma
GENERAL
Home » Treatment Guide FAQ: Melasma
Melasma, also known as 'chloasma', is a skin condition where dark brown to light pigmentation develops, usually on the face. It is a common medical and cosmetic issue for many people. Treatments include Laser Skin Cosmetic Treatments and skin peels.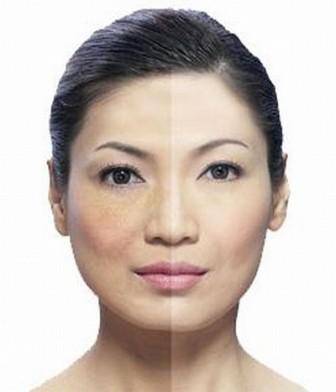 What is Melasma?
Melasma is a common skin condition where skin appears darker, lighter or greyer than the surrounding skin due to pigmentation, occurring mostly on the face. Often made worse by sunlight, it is a condition that affects people cosmetically and psychologically. It is not sore or itchy but can have a significant impact on those affected.
Melasma can affect both men and women of every race but it is most commonly found in women with darker skin types who are exposed to the sun regularly or who live in sunny places. As a result, melasma tends to get worse in the summer and better in the winter.
It is not a sign of skin cancer, nor will it progress into skin cancer. Melasma is not due to allergies or contagious and nor is it caused by an infection.
What is the cause of Melasma?
Melasma is thought to be affected by:
Pregnancy
Hormonal drugs
Certain medical conditions that affect hormones
Certain cosmetics can bring on melasma
Sunlight exposure often worsens melasma
Genetics – can run in families
What treatments are available for Melasma?
First of all, be careful in the sun. Everyone should be using Sun Protection Factor (SPF) cream every day to protect their skin but it is even more important for anyone with melasma to regularly apply and avoid the sun at its peak where possible. Please take care in the sun and make sure you SPF cream protects against UVA and UVB light at factor 30 or greater.
Skin Care Products and Camouflage Makeup
You can incorporate treatments into your daily skincare routine. The Private Clinic has a range of special skin care products, including camouflage makeup, specifically designed to offer the right kind of skin care and protection for those of you with common skin conditions, like melasma. Please do seek professional advice if taking creams like Hydroquinone cream as the usage needs to be regulated to protect the skin.
Chemical skin peels can help remove skin cells with excess pigment in so if your melasma is darker they can help. There are a number of skin peels available with varying degrees of intensity so please make sure your practitioner is aware of your condition and has experience treating it.
Laser Skin Resurfacing is an effective treatment for smoothing any uneven texture and discolouration to the skin. The treatment can effectively remove the problem skin cells, helping to even out the skin tone for long-lasting results.
How can The Private Clinic help?
The Private Clinic, established in 1983, now has over 35 years of medical experience treating patients with the latest and most effective methods. The Private Clinic specialises in non-invasive and minimally invasive cosmetic and medical treatments from world-class medical and clinical practitioners.
Melasma laser skin rejuvenation treatments are available at our clinics in Harley Street London, Birmingham, Manchester, Leeds, Northampton and Buckinghamshire.
We also offer specialist dermatologist appointments with Dr Rishika Sinha, MA (Cantab), MB BChir, MRCP (Derm) UK, GMC Number: 6092256 at our London Harley Street skin clinic
To find out more about melasma treatment, please call 03339209135 or use our online contact form to request a call back.