Transgender breast augmentation and Laser Hair Removal U.K. 
TRANSGENDER MTF
Home » Transgender breast augmentation and Laser Hair Removal U.K. 
At The Private Clinic, we can help you to feel more you. We discuss two popular treatments by our female transgender clients – laser hair removal and breast enlargement surgery.
MTF Laser hair removal
Constantly shaving or waxing hair on your face or body? We know it can be time consuming and difficult to always keep on top of that smooth look. Even more, facial shaving can leave us with that pesky grey shadow in the area.
Searching for a solution? For permanent hair reduction and effortlessly feminine look, laser hair removal is one of the most effective, permanent, quick and convenient options for saying a happy farewell to this unwanted body and facial hair. The procedure can be carried out on most areas including: the beard and jaw line, chest, back, legs and arms, achieving gorgeously smooth results. The results speak for themselves. Many clients see an incredible 80-90% reduction in hair growth after a course of treatments.
You may find that some clinics offer Electrolysis procedures. Although, we only recommend and offer Laser Hair Removal for hair reduction, due to electrolysis being more painful, slower, time consuming and costly due to treating only one follicle of hair at a time.



 How does it work and when will I see results?
The treatment uses light energy to heat hair follicles, and when sufficient heat is created, the follicle becomes destroyed preventing hair-regrowth. Most areas will require about 6 sessions for the best possible results, and after one of our free consultations, we will be able to recommend the amount of sessions for you. However, from the very first treatment, you will see a dramatic improvement.
Is Laser Hair Removal painful?
Laser Hair Removal is a highly popular option as it is a fantastic solution for managing unwanted hair. We liken the feeling to a sharp flick of a finger or ping of a rubber band on the skin. You will notice it but it is not too uncomfortable. Our laser systems also include advanced cooling elements to make sure the treatment is as comfortable as possible.
But which clinic?
Ensure your laser technician has previous experience treating your skin tone and has the latest hair removal equipment. Not all clinics offer machines and laser technicians equipped to treat all skin tones.
In fact, many laser clinics are reluctant to perform laser hair removal on Asian or darker skin due the particular skills and technology necessary, in addition to the risk of hyperpigmentation and burns. However, at The Private Clinic, our combination of practitioner experience and technology means this presents no problem for us.
Hear Aurelie's Story: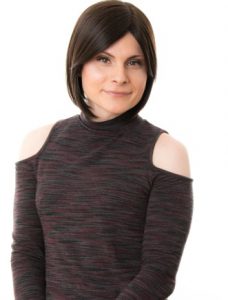 "This has changed my life as I can go out without facial hair being noticed.  I would definitely recommend this treatment for other transgender people."
38 year old transgender woman Aurelie has had over 20 Laser Hair Removal treatments with us.
Watch her video testimonial (below), for her reasons for choosing treatment and how it changed her life.


 Aurelie's Testimonial on Laser Hair Removal with The Private Clinic
At The Private Clinic, we offer some of the country's most experienced laser practitioners and nurses for Laser Hair Removal, and represent the UK's leading non-invasive cosmetic group. By choosing us for your hair removal treatment you can have peace of mind you are in the best possible hands and achieve the results you were hoping for.
Laser Hair Removal is available at our clinics in Harley Street London, Bristol, Birmingham and Manchester . We welcome you to come in for a free consultation with one of our expert practitioners, prior to treatment who can provide information, advise you on a treatment plan and answer any queries. Please call us on 0333 920 2471 or visit our website to arrange a laser hair removal consultation.
MTF Breast Surgery
Transgender breast surgery is one of the most satisfactory solutions for transgender woman seeking a more feminine appearance.
The procedure is chosen by patients whose hormone therapy has failed to produce a sufficient increase in breast size. Whilst hormone therapy usually produces some breast development in patients – most commonly A-cup size breasts, larger sizes are rare.
Transgender breast surgery allows patients to achieve fuller and rounder breasts, with an improved projection from the chest. Other than attaining a more feminine physique, it can be life-enhancing in various ways. Fuller breasts can make a woman feel more in proportion, secure in their identity, attractive and able to fit into clothes of their choice.
What's the difference between transgender and regular breast surgery?
There is no real difference between the procedures. Genetic male breast tissue is not much different to female tissue, meaning transgender breast surgery involves the conventional breast augmentation techniques.
You will be advised a suitable range of breast implants by your surgeon, who will consider your overall body proportions and aim to match the implants to your frame. In the procedure, a small incision will be made to insert the implants, typically along your breasts' natural crease. The surgery usually takes 1-1.5 hours, is performed using general anaesthetic and sometimes requires an overnight hospital stay.
Patient Testimonial
By our FTM Transgender patient, Jacob, the following testimonial provides a fantastic insight into our approach to transgender surgery:
"Absolutely Fantastic. I had surgery with The Private Clinic in October 2017. From the first contact to the latest checkup I have been treated with kindness, respect and dignity. I am transgender so am extremely sensitive about parts of my female body."
"Fleur Nicholls who I can ring whatever the problem can't do enough for you. She is so warm and friendly. I am so glad I went private and chose The Private Clinic because he is conscientious, dedicated, warm and very professional. All the team were very supportive as a transgender person you're not quite sure what response/attitude you are going to receive. The staff at night were constantly checking on me and even made me toast and coffee at 1.45am which went down well!"
" I would and have recommended The Private Clinic to other trans people. He has changed my life and I am so glad he and the Private Clinic have been a part of my journey. Can't thank them enough. The Private Clinic you rock!!!!! "
The Private Clinic
At The Private Clinic, our priority and mission is you. We are committed to ensuring you only experience the highest standard of comfort, care, aftercare and service at all times. At every stage, we will always listen and adapt to your individual needs, and only provide honest, transparent advice and information. We have helped improve the confidence of our patients for over 30 years and have achieved a 5 Star Rating and current 9.3 TrustScore on Trustpilot.
If you would like to arrange a consultation for laser hair removal or transgender breast surgery, you can do on our website or by calling 0333 920 9135.