Top Skin Rejuvenation Treatments for the Oscars
REJUVENATION
Home » Top Skin Rejuvenation Treatments for the Oscars
Between dress fittings and hair appointments, celebrities attending the Oscars will have been visiting their favourite skin clinics to rejuvenate their skin leaving them fresh-faced for the big night.
Having a special treatment before a big event is a great way to ensure you are looking your best although the timing of these treatments is vital to get right to avoid any skin dilemmas! If it is a facial or topical treatment we would recommend a week or two beforehand although depending on the strength of treatment this could be done days before with minimal redness and downtime.
Injectables however should be carried out between four to six weeks before an event to avoid any bruising or swelling and to allow the skin to settle.
So what treatments do we think the celebs would have been opting for before attending the Oscars?
Microdermabrasion
A medical microdermabrasion is the ideal way to perk up your skin before a big event. The treatment involves a hand piece being passed over the skin which distributes a flow of medical grade crystals that remove the top layer of dry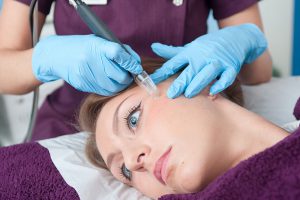 dead skin cells. At the same time the vacuum in the hand piece is removing oil and congestion from your skin which also stimulates the epidermal layers promoting collagen and elastin growth. After the treatment you will be left with fresher, younger looking skin. There is no downtime to this treatment either so you will be able to return to work immediately and attend an event shortly after.
Circadia Enzyme Peels
An enzyme peel is usually made up of a blend of natural fruit ingredients and is a really gentle form of exfoliation for the skin. The treatment works by removing the top layers of skin to exfoliate and kick-start cell turnover leaving you with fresher and glowing skin. You should not expect to see any downtime with an enzyme peel however it is recommended that you book in a couple of days before an event just to allow for any redness.

Red Carpet Facial
As the title suggests the Red Carpet Facial is the ideal treatment to have before a big event. This exclusive three stage treatment is the ultimate pampering session that you need to de-stress before an event. The first stage of the treatment is an enzyme peel which is detailed above; stage 2 is a lactic acid peel which removes the uppermost layers of dead skin cells. The final stage of the peel is an Oxygen RX treatment which increases the flow of blood to skin cells resulting in clear and luminous skin that feels firmer. Any redness after the procedure should only last 1-2 hours, your skin will feel fresh and look glowing.
The 8 Point Lift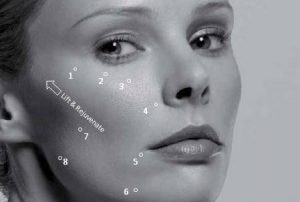 Gone are the days where getting a facelift meant shutting yourself away in your home for weeks while you recover, if you are looking for a subtle lift then a similar result can be achieved with an 8 Point Lift. Often referred to as the non-surgical facelift, the 8 point lift is an advanced technique used to restore volume and lift the mid and lower facial areas. There is minimal, if any downtime associated with the procedure and
the results can last up to 18 months.
Non-Surgical Rhinoplasty
The non-surgical rhinoplasty is ideal for anyone who is unsure about committing to a surgical procedure. The advanced technique involves the practitioner using a combination of dermal fillers and anti-wrinkle injections to improve the appearance of imperfections such as bumps in the bridge of the nose, crooked line in the shape of the nose and cartilage irregularities at the tip of the nose. There is little downtime, just some slight swelling that can last up to a couple of days but the results can last for up to 2 years.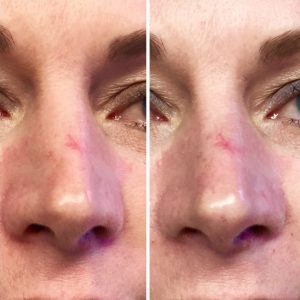 The Private Clinic
Here at The Private Clinic we offer a wide range of skin rejuvenating treatments and we are sure to have something that is suitable for your skin type and that will improve any concerns you have with your skin too.
We understand how important it is to look and feel good about yourself. We can devise an individual treatment package with carefully chosen treatments just for your skin concerns. We are happy to discuss your needs and requirements so please ask our Aesthetic Practitioners for advice and information.
For over 30 years we have pioneered safe, effective and the most advanced minimally-invasive skin treatments, offering our patients treatment solutions carried out by only the most qualified and reputable medical professionals available in the industry.