The male menopause, also known as the manopause, has been recently grabbing attention in the press. Although incomparable to the physiological effects menopause has on women, there is some truth to the term that deserves consideration.
Life throws up a unique blend of challenges at every stage in life. Mid-life is no different and often brought up with the widely-discussed 'mid-life crisis', seen as the cause of some questionable decisions and purchases. Whilst the menopause doesn't exist for men like it does for women, testosterone levels gradually drop whereas women experience a sudden drop in hormones, what it represents can still be a cause for concern.
According to NHS Choices, related symptoms include:
depression
 loss of muscle mass and fat redistribution
loss of sex drive
impotence
increased sweating
hot flushes
mood swings
poor concentration and irritability
loss of enthusiasm
tiredness
dry and thin skin
When understanding the male menopause as it has become popularly known, the first step is to visit a GP, who can guide and treat any conditions that could be responsible for any changes in behaviour or with the body. It could be one of a number of things, like stress, hypogonadism (not to be confused with hypergonadism) or diabetes. Of course, forms of talking therapy, for example cognitive behavioural therapy, are available, which could go a long way to handling the challenges of ageing. Diet and exercise can also help to significantly mitigate the effects of ageing, helping to revitalise.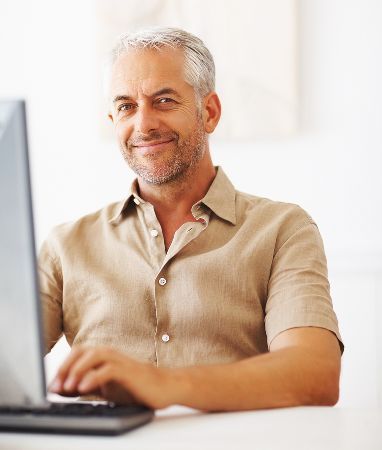 For anyone looking for further revitalising options, there are a range of treatments available from The Private Clinic, including liposuction, hair transplants and excessive sweating treatments.