Our plastic surgery and cosmetic surgery clinic in London offers a wide range of cosmetic surgery procedures with renowned plastic surgeons.
Breast
Breast surgery is one of our most popular procedures and we see many women seeking breast enlargement, breast reduction, implant removal or replacement and breast uplift procedures.

We have expert surgeons in London who are able to offer the most advanced breast surgery techniques. We also have specialists who are very knowledgeable in improving the appearance of breast asymmetry and tuberous breast concerns.
Body
Cosmetic surgery procedures to the body are also increasing in popularity with tummy tuck procedures rising to third most popular procedure according to BAAPS 2020 Plastic Surgery Annual Audit Report.

We offer the Brazillian Tummy Tuck procedure at our London clinic which is an advanced procedure involving a combination of liposuction and a tummy tuck to give a much more sculpted and toned appearance to the abdomen.
We also have a team of experts in male chest reduction who specialise in gynaecomastia treatment and offer the most advanced and effective methods to help patients get the best results from treatment.
Face
Facial plastic surgery procedures are also becoming a lot more popular as techniques become more advanced resulting the reduction of downtime meaning patients are able to return to work and daily activities a lot quicker than they were previously.
We also offer the One Stitch Facelift or T Lift which again, offers patients the great results of a facelift with minimal downtime, low risk of swelling and bruising and minimal scarring which is hidden within the hair line.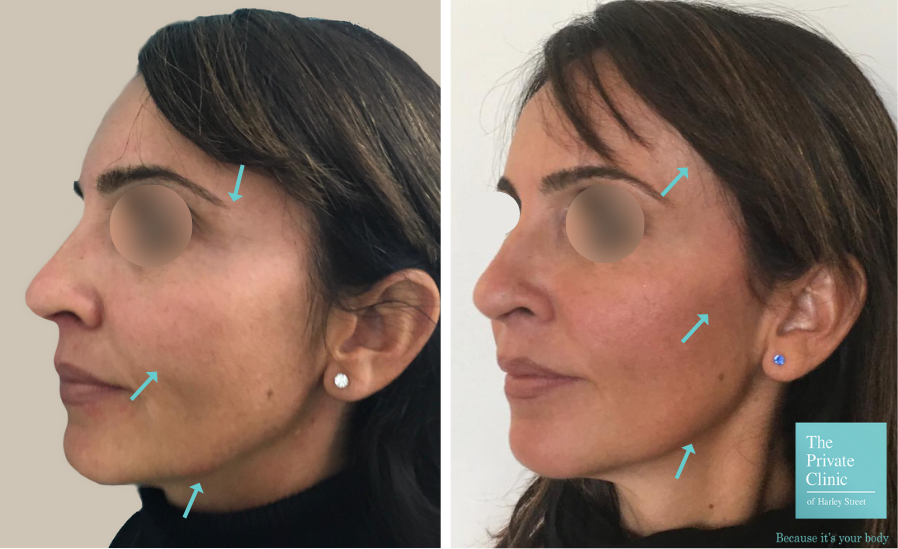 Our new Preservation Rhinoplasty technique offers patients a lot less invasive form of rhinoplasty procedure which reduces the risk of excessive bruising and swelling post procedure.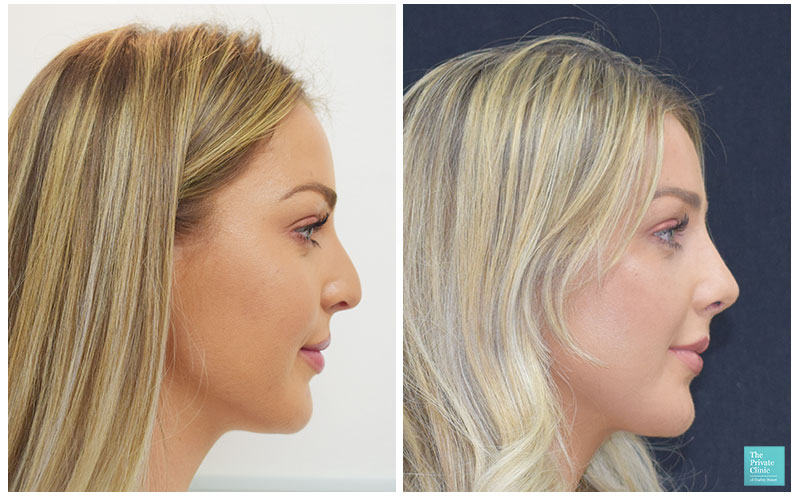 We also have cosmetic facial surgeons who specialise in blepharoplasty/eyelid surgery and prominent ear correction procedures.
Best cosmetic surgeons in London

We have a team of the best plastic surgeons who have had thousands of hours of surgical experience, training and medical experience and many of which hold memberships with key bodies in healthcare such as BAAPS and BAPRAS.
Cosmetic Surgery in London
You will be able to find our clinic at 98 Harley Street, W1G 7HZ in between Devonshire Street and Weymouth Street.
Our Harley Street Clinic is easily commutable from surrounding areas including; Bayswater, Hyde Park, Green Park, Soho, Notting hill, Kings Road, Kensington, South Kensington, Chelsea, Fulham, Battersea, Regents Park, St Johns Wood, Primrose Hill, Victoria, West End, Marylebone, Knightsbridge, Belgravia, Mayfair, Holland Park, Earls court and Fitzrovia.
Plastic surgery procedures are carried out at our purpose build, state of the art hospital facility located on Fitzroy Square. The majority of our procedures are carried out as day case procedures, but patients do have the option of an overnight stay where they will be cared for by our team of medical experts.
Why choose The Private Clinic?
We see over 15,000 new patients every year performing over 10,000 procedures
Highest patients' satisfaction rates, Trustpilot 9.4, 5-star rating
96% would recommend us to their friends and family
We are a multi award winning provider
We have over 35 years of experience, building our reputation on quality care, respect and professionalism
We afford all our patients the right care well before, during and long after every procedure
You will have a Patient Coordinator, who you can call as much as you need, throughout your time with The Private Clinic
You will only be treated by industry-leading, highly experienced doctors and surgeons
Our nurses, technical assistants and therapists are all very experienced and well trained
Our aftercare promise – you can call, email and visit us to discuss how we tailor-make each procedure and offer ethical and professional aftercare for every patient
We are contactable 24/7, 365 days a year for patients
We are competitively priced for the expertise and professionalism we provide every patient
Clinics in London Harley Street, Birmingham, Bristol, Buckinghamshire, Leeds, Manchester and Northampton.
To find out more about plastic surgery procedures or to book a consultation at any of our locations, please call 0333 920 2471 or use our online contact form.