Your Private Clinic: Special Offers at Leeds and Manchester
GENERAL
Home » Your Private Clinic: Special Offers at Leeds and Manchester
We have 8 clinics across the UK, but we understand that the only one that matters to you is your nearest. With this in mind we've put together some special packages at our Leeds and Manchester clinics on some of our most popular skin treatments. Keep your eyes peeled for offers at your local clinic soon.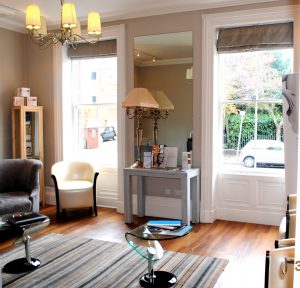 Combined Acne Approach 
Acne affects a surprising amount of us, but its frequency doesn't stop the effect it has on confidence. The Combined Acne Approach is our most complete package for tackling unruly skin.
The treatment includes three sessions of our advanced NLite Laser treatment (normally £700) to destroy the acne-causing bacteria, three moderate chemical peels (normally costing between £225 and £300) to clear the skin of blocked pores and scars, and a selection of homecare products to continue to clear and nourish (worth £106).
Offer price: £800 (normally £1106) until Christmas
Student NLite course
Fluctuating hormones are the biggest cause of spots in younger sufferers, though adult acne can strike at any age. Our advanced N-Lite treatment tackles the very source of the condition – the bacteria – to stop reoccurring spots and leave both young and mature skin clear.
The gentle laser treatment has been described as the most significant advancement in the treatment of acne in decades, and it is suitable for all skin types. A course of the treatment can help clear even the most troubled of skin, whilst working hard to prevent the condition reoccurring.
Offer: £700 – 5 NLite treatments for the price of 3 until Christmas
This offer is only available for students on presentation of student I.D and treatments are valid for a 12 month period. 
The Skin Fortnight Revive: Manchester
Our skin takes a lot of stress, and over time it begins to show. Our two-week package aims to rejuvenate your skin by addressing brown spots, shallow acne scars, sun damage, acne and generally tired or ageing skin.
Targeting damaged areas, the Skin Fortnight Revive combines a medical microdermabrasion in the first week, followed by a chemical peel in the second to clear and renew.
Offer price: £100 (normally £140-165) until Christmas
The Skin Fortnight Revive: Leeds
Our skin revitalisation in Leeds consists of two high-quality chemical peels a fortnight apart. The treatments tackle dead cells on the surface of the skin to reduce wrinkles, acne scars, sun damage, hyper-pigmentation and generally dull skin. The resulting skin is softer, more uniform and generally clearer with troubled patches removed.
 Offer price: £100 (normally £140-165) until Christmas
Permanent Hair Removal
In her lifetime, the average woman will spend roughly £12,000 (and an awful amount of hours) on home hair removal. Permanent hair removal not only saves money, but also time.
Offer: 30% off a second course and 40% off a third course (for a limited time only).
Pixel Laser
A revolutionary treatment for tackling scarring and deep pigmentation issues, Pixel Laser is designed to tackle all skin types (including darker tones) that normal laser treatments aren't suitable for.
It uses a very carefully concentrated high-energy beam of light to target only the damaged areas of skin, encouraging tissue healing and collagen production whilst leaving the surrounding tissues untouched.
Until Christmas, courses of pixel laser have 20% off. 
 The Private Clinic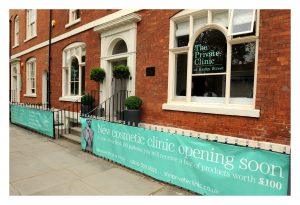 These offers are only available at our Leeds and Manchester clinics throughout December 2014.
Our friendly Leeds and Manchester clinics have you in mind every step of the way. We're here to help you understand your skin to get the flawless results you deserve. Our highly qualified medical team will work with you to find the best options for your needs and will guide you toward a skincare regime that makes you love your skin permanently, not just temporarily.