Pigmentation is skin discolouration, taking the form of pink, red, brown or even purple-looking marks, patches, or splotches on the skins surface, most commonly appearing on the neck, face and décolletage. The route cause of pigmentation is a substance called Melanin (a pigment giving skin its colour), which is produced by skin cells called melanocytes. Various factors or conditions can alter melanin production in the body, and cause skin discolouration (pigmentation), such as sun exposure, inflammation and injury, or hormone imbalances.
While some pigmentation types can fade over a long time, such as freckles or mild acne marks, most discoloration cases should be treated with advanced treatments and powerful active ingredients in order to obliterate the discolouration.
In this blog post we take you through the different pigmentation types and their causes, and the best treatments: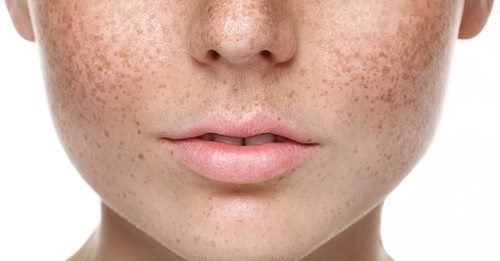 Sun Spots/Age Spots:
What is it: Sometimes called 'age spots' sun spots are flat and small and can be dark or light brown in colour. They usually develop on exposed areas such as the neck, chest, face and hands, and can darken with increased sun exposure. One  type of sunspot is freckles, commonly found among those with light-to-medium skin tones.
Cause: Sunspots are evidence of UV damage and can show years after the sun damage has been done.
Treatment(s): We recommend IPL to treat sunspots, which is a system of lasers and pulsed lights penetrating the skin to enhance the appearance, skin colour, skin tone and overall skin quality.
Acne Pigmentation: (Post-inflammatory Hyperpigmentation):
What is it: Post-inflammatory hyperpigmentation is darker patches in the form of spots, marks and patches. Although the pigmentation can fade with time, as we mentioned, it can take several months or more for noticeable change.
Cause: This type of hyperpigmentation can be left behind after acne. To explain the details, hyperpigmentation, as we stated, arises when too much melanin is developed. In this case, the excess melanin production is usually the skins attempt to heal and protect itself after acne/blemishes.
Treatment(s): There are different options. Your skin specialist can recommend the best choice for you from a range of options, including the Mandeli Clear and Laser Skin Resurfacing, all explained below:
Mandeli Clear with the Vitamin A Accelerator from Circadia: This is a gentle, medium strength peel which penetrates deep within the layers of the skin, reducing melanocytes activity and stimulating new skin cells, resulting in a supressed appearance of hyperpigmentation. This peel additionally helps maintain your skins health and prevent further breakouts.
Laser Skin Resurfacing : The advanced treatment uses an intense laser beam to vaporize damaged skin and encouraging new skin growth. As the energy beams come in contact with the skin, they can destroy clusters of hyperpigmentation.
Melasma:
What is it: With Melasma, the pigmentation shows as patches of skin being light-to-medium brown in colour, and typically develops on the face, including the sides of the face, cheeks, forehead, top of those, and above the lips.
Cause: Caused by hormone changes, Melasma can occur during pregnancy, when taking birth control, or other times of hormonal imbalance.
Treatment(s): We recommend Obagi Nu-Derm to treat heavy or stubborn Melasma pigmentation. The highly effective skin care system incorporates professional-grade lightening ingredients which work to avert melanin production and attain smoother, brighter skin.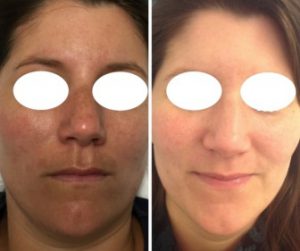 Which pigmentation treatment is best for you?
To understand what pigmentation treatment is best for your skin needs, we advise arranging a consultation with a highly qualified aesthetic specialist, who will be able to advise the procedure for you.
At The Private Clinic we offer consultations with our extensively qualified and experienced skin specialists, where we carefully configure the best solution for you. Our specialists will discuss your concerns with you, assess your skin needs, and recommend you a highly bespoke skin treatment plan. We value honesty and integrity and will only ever advise treatments that will be able to help you. Please note that we are also able to treat Asian skin suffering from pigmentation.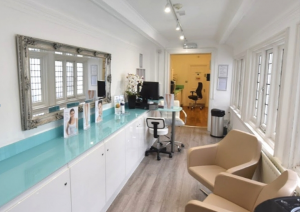 The Private Clinic Skin Treatments

The Private Clinic presents top UK skin experts who achieve exceptional results for our clients and offer the highest standard of patient service, care and aftercare. As well as our pigmentation treatments described, our clinics offer an extensive portfolio of further specialist skin treatments addressing a variety of skin conditions and needs.
We offer skin treatments in our clinics nationwide, in the following locations: London, Birmingham, Buckinghamshire, Manchester, Bristol, Northampton and Leeds.
If you would like to book a consultation at one of or clinics, with a highly qualified skin experts, concerning pigmentation treatment, or any other skin concern, please enquire via 0333 920 2471 or request a consultation on our website.