Journey of a Breast Augmentation Patient
BREAST AUGMENTATION AND ENLARGEMENT
Home » Journey of a Breast Augmentation Patient
So what does having a breast augmentation look like exactly? We give you the low down on what you can expect in your journey, going through 10 key stages in your procedure.
Preparation Stage
Before your breast augmentation consultation you should read up on the procedure itself, while keeping notes of questions to ask in your consultation. Look at before and after photos and gather photos of breasts you like and do not like to show your surgeon. We also recommend finding a trusted confidant (family member or friend) to bring along to your consultation, for support.
Patient Adviser Consultation
Some clinics provide the opportunity to meet a patient adviser prior to a consultation with a surgeon, who can inform you about the procedure and answer questions. At The Private Clinic, our patient advisers are highly knowledgeable on breast augmentation, working with our breast surgeons on a daily basis.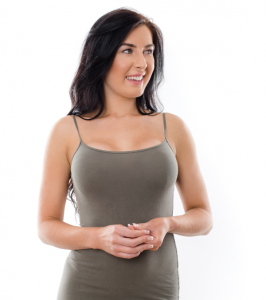 Breast Surgeon Consultation
At your surgeon consultation, your surgeon will discuss with you the reasons for breast implant surgery, what you are looking for from breast surgery, discuss any concerns you may have and go through your medical history. As we mentioned, it is helpful to show the surgeon photos of breasts you do and don't like to indicate your desired appearance.
Sizing Appointment
During or following your consultation, you should have a sizing appointment, where your surgeon will take measurements to recommend the best possible sizes and options for you. Using a sizer bra, you will be able to try a variety of sizes. Your surgeon should discuss the choice of shaped tear drop or round implants, and recommend what will suit you. Your surgeon will discuss techniques, including breast enlargement scar placement options and the choice of having the implant behind or in front of the muscle, which will depend on your measurements and anatomy.
As everyone is different, it is important the implant and technique used is tailored to you.
Patient Coordinator
Following your surgeon consultation, you will be assigned a patient coordinator who will support you throughout your journey and be your link to the clinic for any information or advice you need. They can arrange appointments for you pre and post surgery, discuss surgery dates and forward any questions you may have to the surgeon or their nursing team.
Preparing for your op
It is important to keep as healthy as possible, for a smoother, quicker recovery, which your clinic should advise on. You will need to attend a pre-op appointment around 2 weeks before your procedure where our nursing team will go through your medical history, discuss if you need to stop taking any medication and also perform a blood test, urine test and MRSA swab test to ensure you are fit and well enough to proceed with surgery.  You will be provided with all the information you need regarding your surgery date including, what time to be there, travel instructions, what to bring and more. You should also ensure that you have organised a family member or friend to attend with you on the day and accompany you home,  most breast augmentation procedures are now being performed as day cases.
Operation
On the surgery day, medical checks will be performed, including as a blood pressure and pregnancy test. The surgeon will then run through the procedure with you, ask you to sign a consent form and take 'before' photos to see the difference post procedure. The surgeon will then draw surgical marks/drawings on you and you will then be taken to the operating theatre where you will be given anaesthesia.
The operation takes approximately one hour. After the op, your bust will have a bra or dressing applied. You may feel some discomfort but overall pain should be minimal. You will be given something to eat and drink and after a few hours post op, after being checked over by the surgeon and their surgical team, you will be discharged and able to return home. We advise that patients organise to return home via a car or taxi and public transport such as the train, tube or bus should be avoided.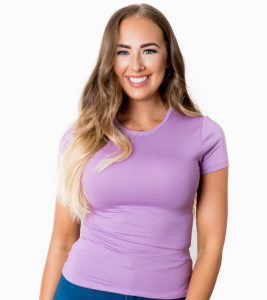 Aftercare
You will have been given aftercare instructions by your surgeon,which will include avoiding driving for at least one week-post op and lifting anything heavy. It is important to get rest in the days following your procedure however we do recommend that you do still keep moving and mobile. most patients return to work within 2 weeks following their procedure and many are back to their usual routines by this point too although exercise should be avoided for 6 weeks.
You may notice some discomfort post-op, but you can take painkillers for this, and may also notice your breasts are slightly tender and swollen. At The Private Clinic, we provide you with a contact number so if have any you can get hold of one of our team members immediately 24 hours a day, 7 days a week.
Post-Op Check Up
Your first follow up appointment will be at 1 week following surgery, you will be checked out by a member of the nursing team who will change your dressings and offer any advice as required.  Your next appointment will take place around 6 weeks post-surgery and this will be with the surgeon. As part of our dedicated aftercare package, you will be provided unlimited appointments for 3 years after your treatment, and your surgeon may advise specific stages post-op that they would like to meet you.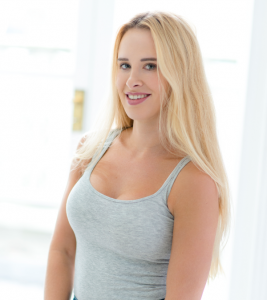 Looking after scars
Most surgeons will cover your incision with tape post-op, and give advice as to when to start showering, bathing and washing the incision. At your one-week post op appointment with The Private Clinic, your nurse will change the tape, inspect the scar, and in most cases, apply another dressing. In most cases, absorbable stitches have been used which do not need to be removed. Also, your nurse and surgical team will provide instructions on looking after your scar.
We usually advise supporting the scar with tape for the first 4-6 weeks. The scar will eventually fade to being very pale and flat, but this usually takes around a year, and continues to improve with time. At your 6 week check, your surgeon will go into more detail about products you can use to help heal the scar.
Find out Lucy's Journey
Our breast augmentation patient, popular fashion influencer, Lucy, shared her Breast Augmentation story with us online.

Find more
breast augmentation patient testimonials
online.
Why choose Breast Augmentation with The Private Clinic?
The Private Clinic has been treating patients for over 35 years with thousands of women placing their trust in us each year
Top UK specialised best breast surgeons with decades of experience
Multi-award winning provider voted Best Cosmetic Surgery Practise 2018 by the MyFaceMyBody Awards
State-of-the-art hospital facilities
Giving you the best possible results and care is our priority
We provide a 10 year implant warranty with £1000 towards your surgical costs.
Dedicated care with your expert breast surgeon and nursing team, and a 24 hour help line
Peace of mind with our personal three-year aftercare breast cover
The Private Clinic covers a lifetime guarantee on your implant
5 Star Trustpilot Rating
All of the breast options are discussed not just one type of implant. So you will be happy with your shape
Watch our Breast Enlargement Patient Journey video series with Consultant Plastic Surgeon, Mr Adrian Richards
We have clinics nationwide in London Harley Street, Birmingham, Bristol, Buckinghamshire, Leeds, Manchester and Northampton
"My journey of having a breast augmentation was fantastic … Mr Olu was very understanding of my needs and the outcome I desired, and I am over the moon with my result…"
– Breast Augmentation patient
"I cannot thank Adrian and the Private Clinic enough for their support and friendliness throughout my experience with them. This was my first major surgery I have had and I was very nervous but the team made me feel comfortable and at ease from beginning to end. I would recommend them to anyone who is thinking about having any sort of surgery. I am extremely pleased with my results!"
– Breast Augmentation Patient
To find out more about breast enlargement or if you would like to see us for a consultation with one of our top specialised breast surgeons, in one of our nationwide locations, please call us on 0333 920 2471 or use our breast enlargement online contact form.