Cosmetic Surgery Chelmsford Clinic, Essex
COSMETIC SURGERY
Home » Cosmetic Surgery Chelmsford Clinic, Essex
The Private Clinic in Essex is at the state of the art Baddow Private Hospital in Chelmsford, Essex. It is easily located from areas such as Abberton, Ardleigh, Alresford, Colchester, Brentwood, Basildon, Dedham, Billericay, Ongar, Ingatestone, Loughton and Upminster.
We are able to offer consultations for our full range of procedures at our Essex clinic as well as perform a number of them on site at the Baddow Hospital too.
Mr Mobinulla Syed is our Consultant Plastic and Reconstructive Surgeon located at our Essex clinic who is able to offer a wide range of plastic surgery procedures such as;
Breast Augmentation
Breast Enlargement is when the breasts are increased in size and/or shape by the use of implants. Breast augmentations are performed as day case procedures at the Baddow hospital meaning once you feel ready, you will be able to leave the hospital and recover in the comfort of your own home post-procedure.  To find out more about breast enlargement procedures click here.
Breast Reduction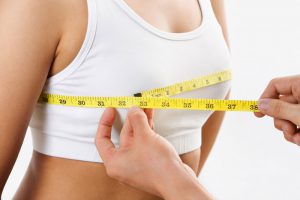 A breast reduction is a plastic surgery procedure aimed at reducing the overall size weight and volume of the breast by surgically removing breast tissue and skin to result in a smaller perter appearance. Many women suffer from back pain and feel self-conscious of their appearance so seek breast reduction procedures to help relieve the pain and feel more confident whilst exercising and wearing certain items of clothes. To find out more about breast reduction procedures click here.
Breast Uplift
Those that are suffering with breasts that maybe lack volume and are sagging may be considering a breast uplift which is a plastic surgery procedure that removes excess skin from your breasts so that the remaining skin can be tightened and the nipple often moved to a higher position resulting in a more uplifted position. To find out more about breast uplift procedures click here.
Tummy Tucks
A tummy tuck, medically known as an abdominoplasty is a surgical procedure that removes excess skin and small amounts of fat to achieve a firm and smooth abdomen. Sagging in the stomach area can often occur after weight loss or pregnancy as the skin that was once stretched has lost its elasticity and is unable to spring back into shape. There are a range of different tummy tuck procedures available depending on how much and fat you have to be removed which can all be discussed at a consultation with your plastic surgeon. To find out more about tummy tuck surgery click here.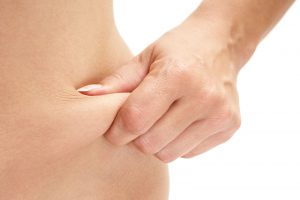 Surgical Liposuction
Surgical / traditional liposuction is a cosmetic procedure that removes stubborn areas of fat to help sculpt the body. Surgical liposuction is suitable for any area of the body including stomach, chin, upper arms, buttocks, hips, breasts, knees or thighs. To find out more about traditional liposuction click here.
Varicose Veins
Mr Shiva Dindyal also consults for Varicose Vein treatments and operates from the Baddow hospital too. Varicose veins can be troublesome and many patients suffer with them for a number of years before finally seeking treatment. A consultation with our expert vascular surgeon includes a free ultrasound scan so he can accurately offer the best treatment for you whether it be our gold rated EVLA (Endovenous Ablation of Varicose Vein) treatment, Sclerotherapy or a phlebectomy procedure all of which are performed under local anaesthetic and you will be back recovering at home by the end of the day with no need for a hospital stay. To find out more about our Varicose Vein Removal treatments click here.
We are also able to offer consultation for FUE Hair Transplants and Vaser Liposuction where you will able to find out more about the procedures with our knowledgeable patient advisor who can then suggest suitable surgeons at a location that works for you.
Undertaking any plastic surgery or cosmetic surgery treatment is a huge decision and we highly recommend that you visit us at our Essex clinic for a consultation to find out everything you need to know about the procedure you are interested in. Our expert surgeons are happy to answer any questions you have and discuss all the risks associated too.
If you would like to arrange a consultation at our Essex Clinic please call 0333 920 2471 or click here.