There's only two Fridays left before Christmas which means the inevitable – parties, drinks and gatherings start to take priority over pretty much everything, and looking fabulous becomes more important than ever. To make sure you're feeling the best you can this festive season, we recommend some of our top tips for Christmas beauty.
Make-Up
Perhaps the most important accessory to any discerning dresser's outfit is their make-up and nails. This year, in terms of make-up, the natural glow has reigned supreme and there's no reason why you need to drop it just because your clothes are a little more eccentric than normal. BareMinerals offer a huge range of nourishing make up that not only looks good, but does good. Their latest innovation, liquid BareSkin foundation, gives a healthy look to even the most dull skin, while the company's Marvelous Moxie colourful lipstick range gives full coverage with a long-lasting satin finish.
To to make the quest for the perfect face look easier, we also offer free MakeUnders by  BareMinerals at our London City clinic on selected dates to give you a beautiful look for the day, and a personalised plan to rediscover the look whenever you want. Alternatively watch our step-by-step guide below on how to get perfect make-up, every time.
And, once you've got the face right, you'll need nails to match. Only Fingers and Toes are one of the most exciting nailcare brands to hit the scenes, with a huge range of evocative shades and a selection of luxury treatments that fit around any time frame. Treatments encompass everything from express 10 minute polish and tidies, to indulgent hand treatments to nourish, buff and restore. We're thrilled we're now able to house them at our London City clinic for manicures and pedicures that work around you.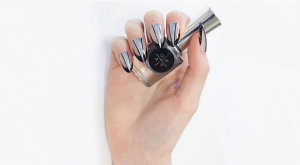 Phone your local clinic to find out more about their range of make-up and nail offerings – unfortunately products vary and we regret we can't currently provide all brands in all clinics.Only Fingers and Toes treatments are currently only available in London City.
Skincare
With low temperatures comes low humidity which, in turn, means drier skin. Winter skincare is all about balancing lost moisture with a regime that suits your skin type.
For some this might just involve changing the products you purchase; specially formulated brands like QMS Medicosmetics, Jan Marini and Thalgo (available at selected clinics)  have a impressive selection of products that are targeted for different needs, and a beautiful selection of gift sets to treat yourself as well as those you love.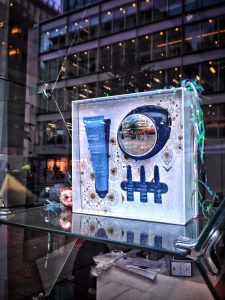 Sometimes you need a little boost, and facials are a great way to restore lost moisture and rebalance the skin. QMS & Thalgo again offer a range of scientifically balanced treatments for different needs, while Antonia Burrell offers an exciting range of intense, express facials that take as little as 15 minutes.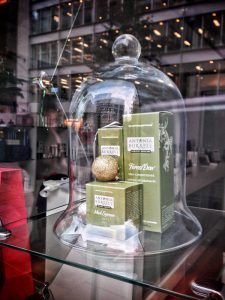 Sometimes non-invasive treatments like IPL Photorejenation for sundamaged and dull skin, or N-Lite for acne are the firmest way to restore your skin to its best. However, it's important to consider that these treatments can take a little while to show, and you make experience redness after them. If you're considering the treatments, make sure you discuss any party plans you have during consultation to make sure you won't have recovering skin while you attend. Both treatments currently have 20% off courses booked until the end of December.
Laser Hair Removal
While it might be the one time of year that thick tights and body-covering clothing are a necessity, winter is the perfect time to think about permanent hair removal. Laser Hair Removal doesn't work well with skin that is tanned or likely to get tanned, as it can damage the skin. Therefore, if you're interested in permanent removal of hair, it might be worth taking advantage of the cold weather and your opportunity to cover up. As an added bonus at The Private Clinic, we're even offering 20% off hair removal courses until the end of December – the prospect of cold weather never sounded so good.
Other treatments
While the Christmas break may seem the ideal time to consider treatments you've been thinking about, make sure you always consider the recovery times and if they clash with your plans. We're all liable to putting on a few pounds over our Christmas dinners, meaning you might be better saving any liposuction or body contouring treatments until after the New Year when you know your weight will stay constant and won't affect your results. Consultations are still a great idea throughout the season and it might be wise to use any spare days you have attending these – a professional will be able to advise you on what downtimes might be and have a chat with you about how fitting treatments into your lifestyle over Christmas.
Summary
Whatever beauty goals you have this winter, it's always wise to discuss them with someone. All of our local clinics are there for you to do precisely that – whether it's dropping into our London City clinic for make-up advice, speaking to our Glasgow clinic about wrinkle injections or fillers, or arranging a consultation at our Bristol clinic for a liposuction.
We're proud of our background and reputation and use it for just one thing – to make you feel your very best, whatever the time of year.
Don't forget our festive offers across all clinics until the end of December.