Are you looking to have your varicose vein(s) removed? Our Bristol Clinic offers a range of advanced, highly effective varicose vein treatments, which are non-surgical with minimal downtime. Dedicated to excellence, all of our vein treatments are performed by only expert highly qualified Consultant Vascular Surgeons who have had years of experience.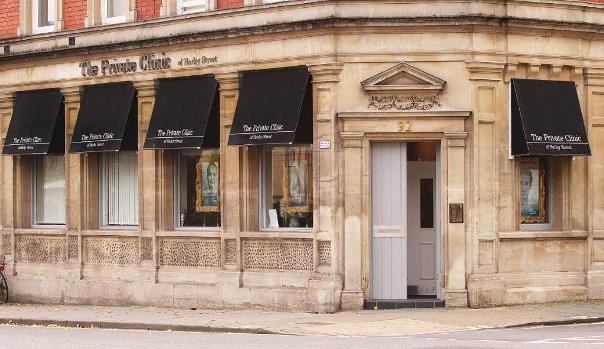 Varicose Vein Clinic Bristol
A range of advanced, popular Varicose Vein Treatments are available in our state-of-the-art Bristol Veins Clinic, with our expert, highly experienced Consultant Vascular Surgeon Mr Charles Ranaboldo. Located in the Clifton area, The Private Clinic in Bristol can be found at 92c Whiteladies Road,Bristol BS8 2QN, and is easily commutable from several surrounding areas which includes: Kingsdown,  Leigh Woods, Totterdown, Bedminster, Cotham, Redcliffe, Portishead, Henleaze, Winterbourne, Frampton Cotterell, Almondsbury, Redland, St Pauls Bristol, St Phillips Bristol, Westbury on Trym, Bath, Clevedon, Downend, Frenchay and Hambrook.
What Vein Treatments are available?
We present non-surgical, walk-in-walk-out varicose vein removal solutions, without the lengthy downtime; which we are able to offer to 99% of visiting patients.  Suited to different varicose vein cases, our varicose vein treatment portfolio includes EVLA (EndoVenous Laser Ablation), Sclerotherapy, Phlebectomy and VenaSeal.  Your Consultant Vascular Surgeon will advise the best treatment, or perhaps combination of treatments, for you after detailed assessment, including an ultrasound of the affected area, which we provide free to all of our patients. Please see each of our treatments detailed below:
EVLA: Performed under local anaesthetic, EVLA uses ultrasound technology to locate the affected vein, before using laser heat in order to collapse the veins wall and target the cause of the problem. Recommended by NICE, the treatment has a success rate of 95.4% after five years.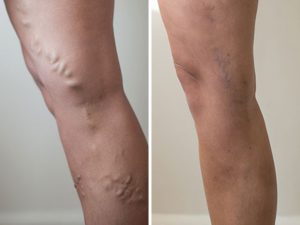 Sclerotherapy: In Sclerotherapy, a chemical is injected into the vein affected, which damages the varicose vein, causing it to close off, and then shrink and disappear. The treatment is available in liquid or foam form. Liquid sclerotherapy is suited to small veins which are not associated with underlying venous reflux while foam sclerotherapy is appropriate for larger varicose veins.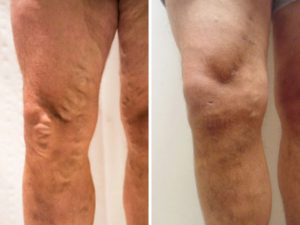 Phlebectomy: The treatment involves the insertion of a hook into the affected area, through very small incisions, which is used to gently remove the varicose veins. The incisions made are so small that no stitches are needed.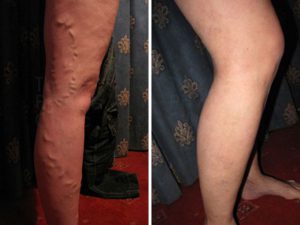 VenaSeal: A closure system, VenaSeal varicose vein treatment uses a safe medical adhesive to seal the vein. A quick and painless treatment, VenaSeal offers shorter recovery and does not require patients to wear compression stockings after treatment.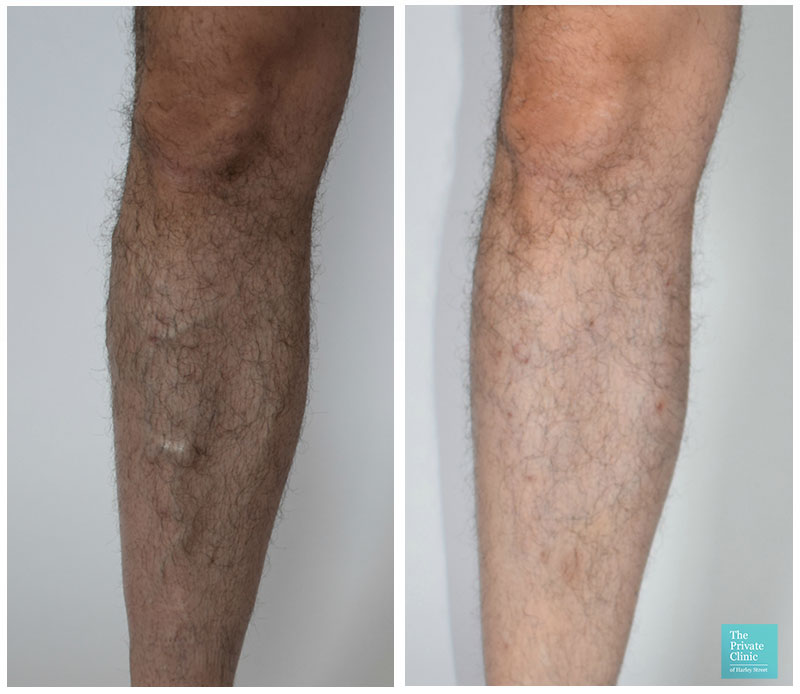 Looking to treat Thread Veins instead?
As well as our innovative varicose vein treatments we also offer solutions for thread veins, including Sclerotherapy and Cutera CoolGlide. In Sclerotherapy, the affected veins/capillaries are injected with a sclerosing agent resulting in the veins walls becoming sticky, and preventing blood from passing through. With no blood passing through the vein, the capillaries will collapse and become absorbed by the body, and gradually disappear from view. In the Cutera CoolGuide laser treatment, intense light is directed at the thread veins. This causes the blood in the veins to coalgulate, and divert back into veins found deeper below the skins surface. The previous thread vein is consequently gradually absorbed by the body.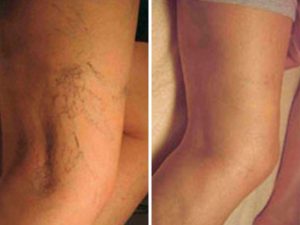 Why choose The Private Clinic in Bristol for Varicose Vein Treatment?
We're one of the UK's Centres of Excellence for non-surgical, walk-in-walk-out vein treatments
We focus on the cause of your varicose veins and you will only ever be treated by a Consultant Vascular Surgeon
Our Consultant Vascular Surgeons are extensively trained and qualified and pioneers in the NICE recommended EVLA method
We have performed over 7,000 vein treatments to date
First class patient support and aftercare
Our treatments take one hour, you can return home shortly after
"I had an appointment with Mr.Ranaboldo for varicose veins at the Private Clinic in Bristol .EVLA and phlebectomy procedure …,worth every penny ..,there is absolutely nothing to worry about ..,simply walk in walk out ..,clinic is very nice with professional people .I am very happy with results ,my BIG THANK YOU to Mr.Ranaboldo , to his young assistant and of course to Chantelle and other nice people on reception . If you have problems with varicose veins and you live in or near to Bristol ..,this place is for you..,this is all I can say. Sincerely Paul (Bristol)." Pavel, Varicose Vein Treatment Patient
"I found the whole experience extremely positive. I had an excellent reception on each visit . Staff were friendly and welcoming – the clinic looked good and the facilities were excellent. Care was taking at each stage of the procedure to explain what would happen and to ensure I was clear and happy. Mr Ranaboldo was amazing – thoroughly professional yet caring and compassionate – and we had great conversations – likewise Geraint the assistant nurse. I would recommend The Private Clinic to friends and family – in fact I have already done so !" Janet, Varicose Vein Treatment Patient
We are able to offer some of the least invasive methods for varicose veins and thread veins for your legs, body and face.
No lengthy downtime or recovery required.
The NICE (National Institute for Clinical Excellence) Gold Standard for treatment of Varicose Veins findings shows that the success rate after five years for EVLA is 95.4%.
A consultation with one of our Consultant Vascular Surgeons costs £150, including a free ultrasound scan of your legs (usually priced between £350 and £450 at most clinics and private hospitals).
Owing to our success, we have been featured on Channel 4's Embarrassing Bodies and TLC's My Naked Secret
We are able to offer finance solutions with manageable payments to suit a variety of budgets.
Read our extensive varicose vein FAQs
View our varicose veins blogs for more information
Download our varicose vein treatment brochure
Find out more about varicose vein treatment at The Private Clinic or to book a varicose vein consultation please call 0333 920 2471 or you can use our varicose vein online contact form.