Acne Treatment FAQs
ACNE TREATMENT
Home » Acne Treatment FAQs
It doesn't matter if we are young, old, male or female just about all of us get acne at some point in our lives. Traditionally acne is associated with our teenage years and the sudden surge in hormones but many of us have found our breakouts have continued through into our 20s and some of us who have never experienced acne before are having sudden breakouts in our 50s.
If you are finding yourself hiding your face behind long long hair, avoiding selfies and photos with friends or cancelling social events because of your acne then we are here to help.
We get many patients through our doors who are looking for treatments to help with their current acne and to avoid future breakouts too. We have listed some of our frequently asked questions about acne treatments to allow you to be more informed about your potentially life-changing treatment.
Is adult acne common?
Adult acne is much more common than people think with and you shouldn't feel embarrassed about seeking help for it. Many celebrities have even suffered with adult acne including Victoria Beckham, Cameron Diaz and Kate Moss
Do you treat all types of acne?
There are lots of different types of acne and recognising what type of acne you have is key to finding the right treatment to help. Here at The Private Clinic we have over thirty years of medical experience in treating a variety of skin problems.
Do you treat all skin types?
We are able to treat all skin types, during a consultation with one of our practitioners we will be able to assess your skin and decide which treatment will work best. If you have darker skin and are considering laser treatment you will need to have a patch test first. Certain health conditions and medications may mean you are unsuitable for treatment and these will be discussed with you during your consultation.
What types of treatments do you offer for acne?
We have a range of treatments for treating acne including the most popular NLite laser which is a SmartPulse™ laser light that targets the bacteria in the skin and stimulates the natural repair mechanism of the skin. Other treatments include chemical peels and a range of products that can be tailored to your skin type including a prescribed Obagi treatment system.

Is acne treatment permanent?
It is important to remember that acne can be treated but not cured. We recommend that if you are having treatment for acne prone skin then you should maintain them to avoid the risk of acne returning.
Will I need to continue having treatment?
Patients with long term acne often opt to continue having treatment in order to manage and control their flare-ups. This doesn't necessarily have to be the same treatment they started with however, many patients have intense acne treatments to begin with but then top up with alternative treatments that work for them.
Are acne treatments painful?
Pain levels obviously vary from patient to patient. The NLite laser may feel warm as it passes over the area being treated and some have described it as a tingling sensation but as it is a low level laser it should be relatively pain free.
A chemical peel will have a similar feeling of warmth and tingling of the skin.

Will my acne get worse after treatment?
Some patients may find they experience breakouts after treatments but this doesn't mean that the treatment is not working. The breakout is often due to your skin clearing the acne causing debris that is clogging your pores and unfortunately it is often the case that your skin may look worse before it gets better. The more treatments you have the less your skin will breakout afterwards, we recommend that you continue with a course of treatment to ensure you get the best results.
Acne Treatment Before and After Result Photos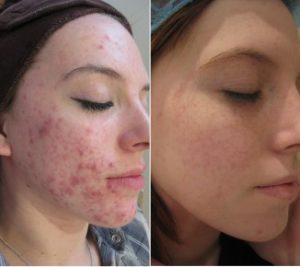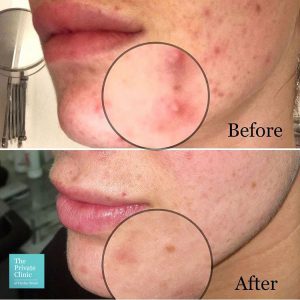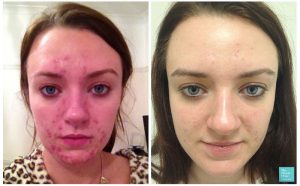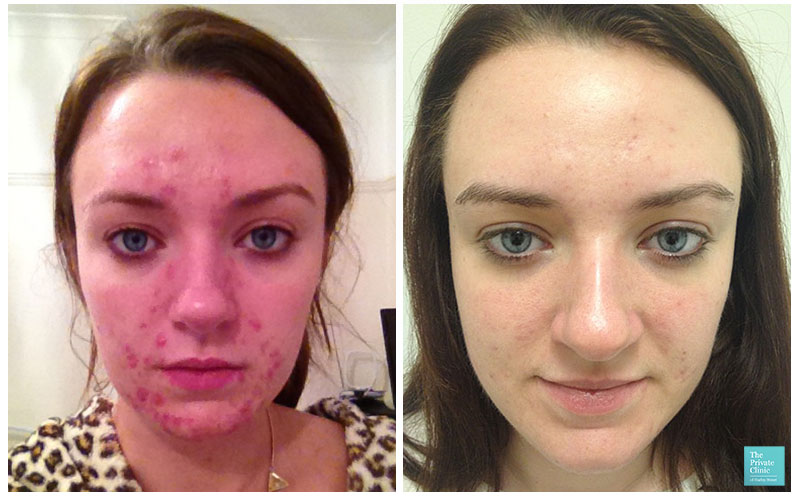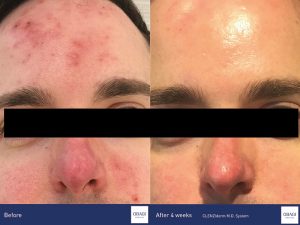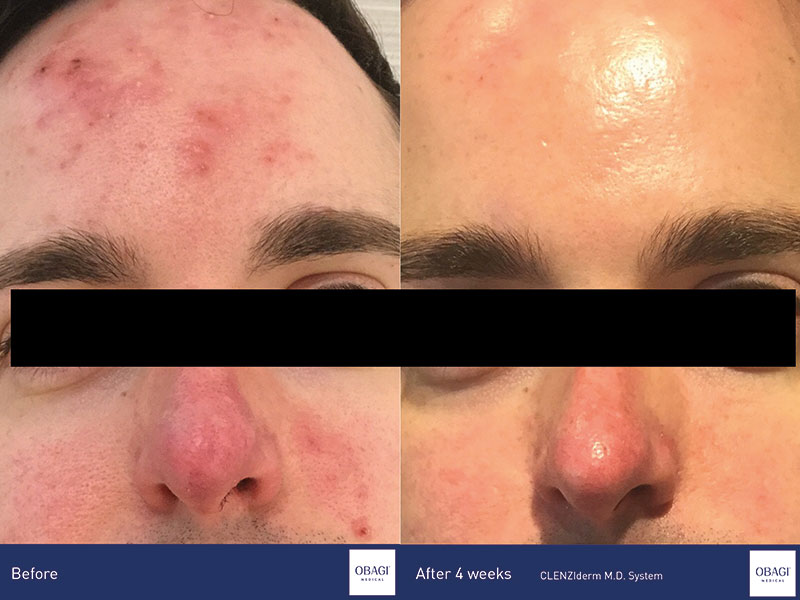 Acne Treatment at The Private Clinic
We are the UK's leading non-invasive cosmetic group and have some of the most experienced nurses and skin therapists working with us. During your free consultation one of our highly experienced practitioners will talk you through the different types of acne treatments available and explain how they could work for you.
Acne Treatments are available at; London Harley Street, Birmingham, Buckinghamshire, Manchester, Leeds and Northampton
To book a consultation to find out more about the treatments we offer, please call 0333 920 2471 or use our online contact form to get booked in at a clinic local to you.