Increasing numbers of women have been looking to fat transfer instead of surgical implants for that added lift. The desire for natural-looking (and feeling), smoother results has been cited to explain why some women are opting for this minimally-invasive procedure. Surgical implants yield very different results to fat transfer methods so we wanted to give you information to help you better understand the differences.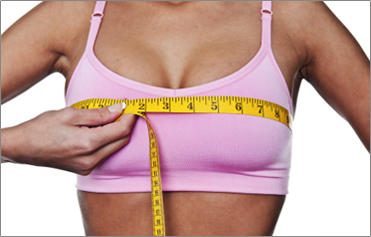 The Pros and Cons
Implants are certainly useful and the fat transfer method is not going to replace them. Silicone gel is FDA (US) approved and widely studied. Saline implants are losing popularity. When performed safely, using approved, high quality products, breast implants are a great investment for many women as they can significantly boost breast size. However, breast implants can shift, rupture and can even be seen through the thinnest parts of the skin on a few patients, if put in front of the pectoral muscle (many prefer to put the implant behind though).
Do you know anything about the medical team?
A qualified surgeon will be able to assess you to see if you are suitable. Make sure you do your research on the type of implants you are considering and the surgeon performing the procedure, as expertise is paramount when considering cosmetic surgery. Make sure you feel comfortable at every stage and voice your doubts.
How long does it last?
Fat transfer methods have been criticised for their temporary effect. This is unfair and it's a very useful procedure for many. In reality, both are temporary, in different ways. Silicone implants may need to be replaced or removed altogether after 10-15 years. One procedure is not a lifetime solution. A good clinic will manage your expectations.
Fat transfer, on the other hand, can last just as long, provided that you maintain your weight. The method is typically intended for people who want volume in their breasts and suitable candidates must have enough fat from their body to transfer. As the procedure requires considerable body fat deposits in order to work, candidates with little body fat should understand that they will not be suitable.
Value for money?
The fat transfer method does offer long-term value and can last just as long as surgical implants, as long as expectations are managed from the beginning. Top ups may be necessary for procedures if the initial result is to be maintained.
Downtime?
Surgical implants are popular for many reasons but maybe not for the downtime involved. As a surgical procedure, your body requires a lot more time to recover fully when compared to the fat transfer method. Saving you from further time off work, the fat transfer method's minimal downtime comes up trumps in this regard. Furthermore the VASER liposuction involved in fat transfer can be 'upgraded' to involve a full VASER liposuction procedure, to tackle fat deposits more thoroughly as well as boost your breast size.
The Private Clinic
We offer VASER liposuction and breast enlargement with fat transfer treatments as well as surgical breast implants. As we offer both, we are in a good position to advise you in which procedure might work best for you.
For breast enlargement via fat transfer information, please see our website: https://www.theprivateclinic.co.uk/treatments/breast-augmentation/
For breast surgery information, please see our website: https://www.theprivateclinic.co.uk/treatments/plastic-surgery/breast-surgery/