Cosmetic surgery is a popular topic of discussion nowadays and, with more open resources, we all know a lot more than we used to on an assortment of procedures. But there are also some pioneering treatments that are lesser known and lesser understood. We explain  five of our favourites.
How many times have you wished you could take fat from one area of your body and move it to another? Perhaps surprisingly that particular wish can be granted. 
Fat transfer has been around for a fair few years now and is becoming an increasingly popular alternative to both implants and anti-ageing treatments. At The Private Clinic we only offer fat transfer to the hands or face. We do not offer fat transfer to the breasts or buttocks. 
Read more about the treatment.  
We all sweat: it's a necessity to keep us fit and healthy. Roughly 3% of the population, however, suffer from a condition called hyperhydrosis, which means they sweat excessively – sometimes up to 5 times more than average. There is, however, treatment for the condition – Botox. Best known for its effectiveness at ridding us of unwanted wrinkles and lines, the injection has a host of other uses and stops problem sweat glands by blocking their nerve action. Find out more.

You'd be forgiven if you'd not heard of the condition Lymphoedema before, let alone its treatment. Despite affecting around 200,000 people in the UK, very few people know about the chronic condition which causes body tissue to swell.
Sufferers can be hard-pressed to find doctors skilled in the treatment of Lymphoedema, but one method is a combination of revolutionary MicroLipo, regular lymphatic massages and professionally fitted compression garments. The condition is chronic meaning it can never fully be cured, but NICE (the National Institute for Health and Care Excellence) has recognised it as an effective, safe way to alleviate the symptoms. Find out more about the treatment.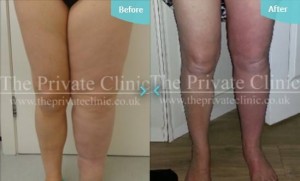 Again, a case of a lesser known condition than a lesser known treatment, varicose veins on the scrotum (also known as Varicoceles) are not only unsightly but can also cause pain, swelling and even infertility. As a sign of how little understood this condition is, one man recently spoke out about having a testicle removed as doctors had believed it was cancer. 
Treatment to rid of varicose veins in the scrotum is safe and relatively speedy, normally taking around 90 minutes with no hospital stay required afterwards. The treatment consists of a method called embolisation which uses ultrasound and X-ray scans to position a small catheter into the problem vein, causing it to clot and collapse. Find out more about the treatment.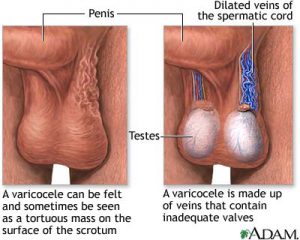 The Private Clinic
We understand that the things you want to address don't always fit into a tidy category, which is why we provide a range of treatments to find the best solution for your needs. Working exclusively with some of the UK's most recognised medical professionals means we are able to bring you the safest, most revolutionary methods to ensure your results are long-lasting and precisely what you expect. Visit us at https://www.theprivateclinic.co.uk/ to find out more.