Laser Hair Removal is a very popular method of permanent hair reduction with women and increasingly with men. Shaving and waxing can take up so much of our time and end up costing a lot more than Laser Hair Removal so why not think about it? Here is our guide to 10 Things You Should Know About Laser Hair Removal to help you understand and decide if it's right for you: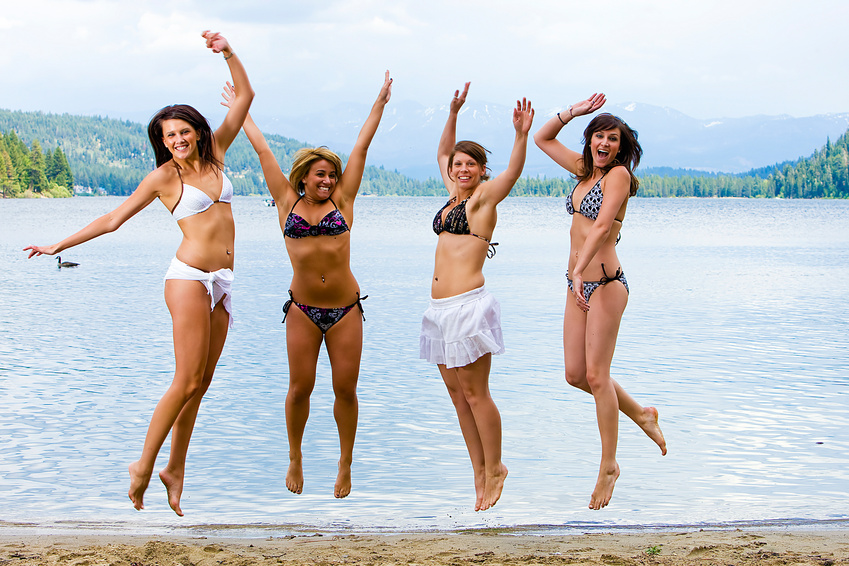 1. Ask lots of questions, including ones about the machine and lasers used
Not every clinic uses the same machine and laser to treat your skin. There are different machines available with varying capabilities. Common machines include Cynosure Elite, Lightsheer Diode and Cutera Coolglide. There are also a number of different lasers available, including alexandrite and Nd:YAG, which have different wavelengths suitable for different types of skin and hair. Make sure you ask your clinic all about your options.
Some clinics, med-spas and beauty salons don't even use lasers for hair removal treatments, they use intense pulse light (IPL) which is far less effective at getting rid of unwanted hair. See our IPL vs. Laser Hair Removal article for more information.
2. Go to an experienced and qualified practitioner
Here at The Private Clinic we have a team of trained laser therapists and medical staff on hand to carry out and assist with our treatments and procedures. While at beauty salons and other non-medical places there may not be the wider expertise required if something were to go wrong, potentially leaving you vulnerable. We have extremely high standards of patient care,  meaning we work with you to deliver the right results safely.
3. If you have darker skin, ask lots of questions
Make sure your practitioner is experienced in offering laser hair removal to darker skin types. Dark skin requires considerably more knowledge and care. It's important to make sure you're comfortable with your practitioner. A good practitioner will tell you what is suitable and what isn't.
4. Make sure you get a patch test
It comes as standard for a reason in most clinics. Beware of anywhere willing to forego a patch test. It is an important way to determine your suitability.
5. Avoid tanning before a treatment and soon after
It is inadvisable to attempt laser hair removal on tanned skin. Additionally, you should avoid sun exposure as much as possible for 24 hours after a treatment – making sure you wear sunblock if going outside. It's important to wear sunscreen everyday and even more important to wear it after laser hair removal.
6. Laser Hair Removal is permanent hair reduction
Laser hair removal is an effective way to permanently reduce hair growth. It works by disrupting the function of the hair follicle. The hair follicle still exists post-treatment but is not able to grow hair if targeted during its growth phase. Electrolysis is the only approved method of permanent hair removal but it takes a very long time and is not popular. A top up laser hair removal treatment every few years is typically recommended to maintain the desired result.
7. Hair grows in stages
Laser Hair Removal works by targeting hair follicles in their active growing phase. Hairs that are in the other stages will not be affected by the laser. This is partly why a course of treatments is necessary and why top-up treatments are sometimes advisable every few years.
8. You can shave before a treatment
While it is not advisable to pluck hairs before a treatment and between treatments, you can shave. Our treatments use a grid system, which is a highly targeted way of treating the hairs. Lasers that target individual hairs are not as effective when covering areas of skin.
9. It doesn't hurt that much
Lots of our staff have laser hair removal as it really is a great way to manage unwanted hair. We all liken it to a ping of a rubber band against the skin or a sharp flick of a finger. While it's noticeable, it's not too uncomfortable.
10. Laser Hair Removal doesn't work on light, grey or red hairs
Unfortunately laser hair removal does not work on light, grey or red hairs because of the melanin in the skin.
The Private Clinic
We have over 30 years of experience in non-invasive and minimally invasive treatments. We have over 20 years of experience in laser hair removal and have performed thousands of treatments.
The clinics who offer laser hair removal are in: London, Birmingham, Manchester, and Buckinghamshire.
To book a consultation at any of our clinics, please call us on 0203 325 6555 or visit our laser hair removal page on our website.