Alex Clair
MANCHESTER CLINIC MANAGER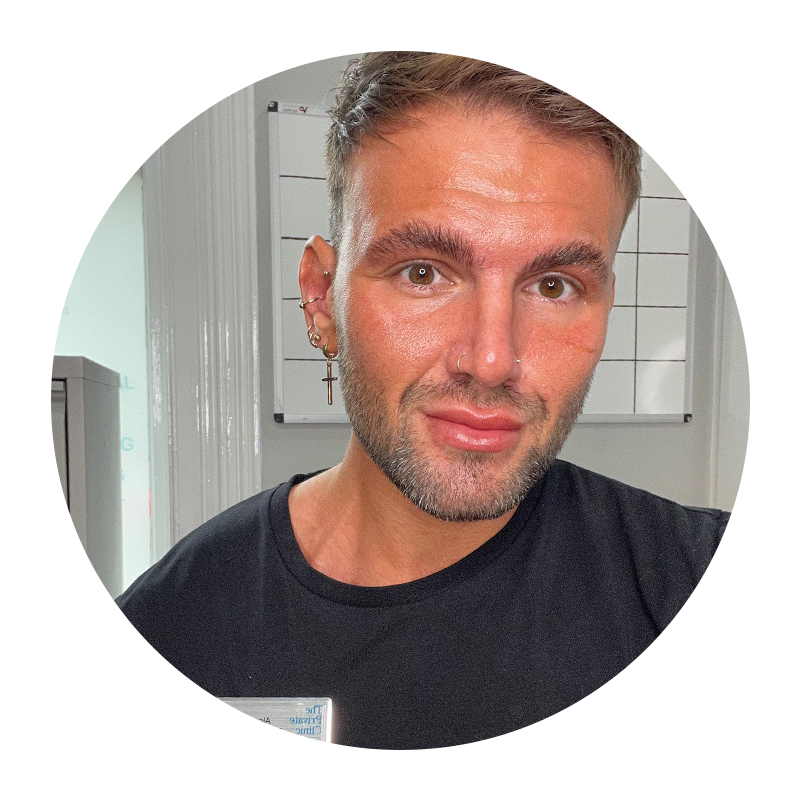 About Alex Clair
Alex is one of many success stories at The Private Clinic, in terms of job opportunities and career progression.
Alex joined our Manchester clinic team 5 years ago as a temp in the reception team. He showed a passion and desire to learn and develop, and an ambition to be offered a permanent role at the earliest opportunity. From there, he moved into a patient coordinator role, exceeding in customer service and building very strong rapport with the doctors and surgeons.
Alex soon became the go to person for most things happening at the Manchester clinic. Supported by a very strong team, we had no hesitation in offering the role of Clinic Manager to Alex and we are confident the whole team will flourish with his support.
Alex has a strong and extensive knowledge and experience in plastic surgery, hair transplants, varicose veins and all other cosmetic treatments we offer in clinic.
"Having started my journey at The Private Clinic in 2015 as a Receptionist I have since developed a genuine passion for the industry and feel honoured to have had the opportunity to progress through the company and into my current role as Clinic Manager. My front-of-house experience has enabled me to build a rapport with the patients, who are my sole focus when they visit the clinic. I feel that it is extremely important to make our patients feel welcomed from the very first moment that they walk through the door; my team are renowned for their warmth and friendliness, yet they remain professional at all times. I feel very proud to work for The Private Clinic and I believe that by adhering to our company's mission and standards that we can offer an exemplary level of service and care to our patients, which surpasses all others."
– Alex Clair