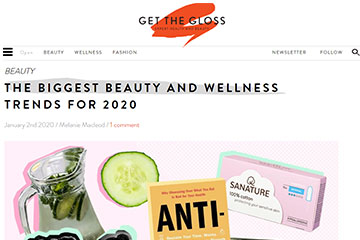 The Biggest Beauty and Wellness Trends For 2020
PLASTIC AND COSMETIC SURGERY
Get the Gloss
We look ahead to the next 12 months and predict the biggest trends in fitness, wellness and beauty will be as we enter a new decade.
[…]
COSMETIC SURGERY TRENDS FOR 2020
The T-lift
This is single-stitch facelift-alternative is done under local and is said to make a noticeable difference, with minimal downtime. The surgeon makes one incision point above the temples, one stitch that pulls back the skin. It is all performed under local anaesthetic and most people can return to work the next day. "This is fast becoming one of our most popular treatments and we expect this to continue into 2020," says Mr Davood Fallahdar, who performs the treatment at The Private Clinic on Harley Street.