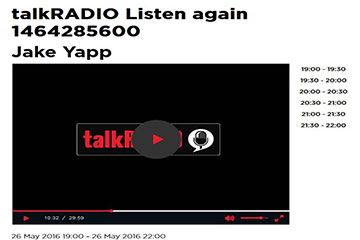 Dr Reddy discuss beard transplants on Talk Radio
HAIR LOSS & HAIR TRANSPLANTS
Talk Radio
Dr Raghu Reddy features on Talk Radio on 26 May discussing beard implants.  To listen please click here, selecting 20:30 – 21:00
Dr Reddy commented:
"There has been quite a lot of interest in beard transplants, and we've done quite a lot of procedures recently.  The primary market is men from the Middle East, who I believe like wearing the traditional costumes and the beard is part of that"
He continued:
"It's not dissimilar to modern hair transplants, we try and choose the hair that is consistent with the beard from the back of the scalp.  We take the hairs individually and no longer do the strip procedure.
Many clients that come to us are men in their late twenties and early thirties, middle level managers, that don't believe they have the look to become senior level managers.  We turn away 90% of clients because they are not right for the procedure.
A resonable area for a beard transplant will cost around £5000.  Feedback from my clients is that they often get a spring in their step, I personally support hair loss as I have had work done myself".