Luca is a scrub nurse working and living in London.
Luca had always felt self-conscious of his nose and after experiencing breathing issues he knew he was going to have to have surgery anyway so decided to look into having a rhinoplasty procedure to improve the appearance of his nose too.
Working in the medical industry, Luca has been fortunate enough to meet with a wide range of surgeons which helped him to make his decision to come and visit The Private Clinic where he knew only the best and most experienced surgeons worked.
"I did a lot of research before my procedure and my attention was drawn to the work of Mr Davood Fallahdar so I decided to come in to see him."
Luca had a consultation with Mr Davood Fallahdar who has years of experience in rhinoplasty procedures. Luca used the consultation to find out more about the procedure, discuss his issues with his nose and also spoke about the additional surgery required to help improve his breathing too. Mr Fallahdar was able to recommend the best techniques to help Luca achieve the results that he desired as well as helping to improve his breathing too.
After meeting with Dr Fallahdar, Luca quickly decided that this was surgeon that he wanted to work with and decided to book in for his closed rhinoplasty and alar base reduction surgery.
On the day of surgery Luca felt relatively calm and was made to feel comfortable by the staff at The Fitzroy Hospital in London. Everything was explained to Luca to help him feel informed about the process and he met with Mr Fallahdar again before the procedure took place to go through the finer details of the procedure and ensure that Luca was happy with the chosen techniques.
Waking up after the procedure Luca did not feel any pain but more of a feeling of pressure around his nose. He stayed in hospital overnight and was well looked after the by the team at our Fitzroy Hospital before being able to leave the next day.
"I really appreciated the deep care I received during my stay at The Fitzroy Hospital; the staff were always ensuring that I felt comfortable and that I was not in pain."
Luca was required to keep a nasal splint on his nose for 15 days post-procedure before he then attended clinic again to remove it. There was still some swelling present but Luca was instantly in love with the new shape of his nose.
"As well as my breathing problem being sorted, I really love my new nose – I feel really confident and when I look in the mirror I am happy with what I see."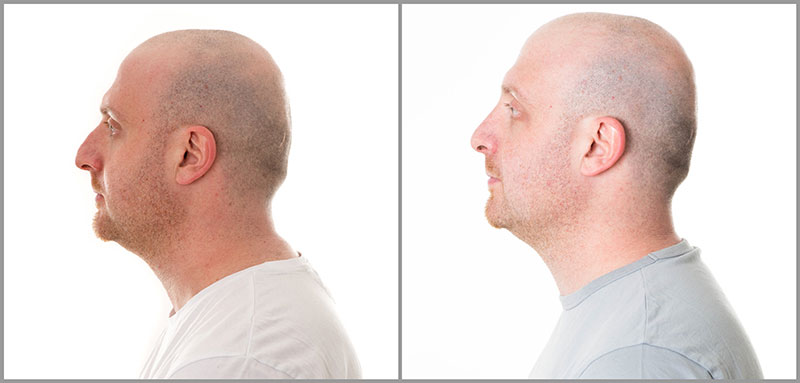 "I love the way they treat patients at The Private Clinic, I felt really comfortable and calm throughout my time spent with them. I would recommend anyone to visit The Private Clinic for a consultation and I am sure they will make you happy."
* All of our patient stories are based on the personal experiences of our patients and represent individual body shapes and results. Please bear in mind that results may vary from person to person. All testimonies are provided voluntarily by our patients and clients. Their comments have not been altered in any way, and their experiences are their own.