Helen was dedicated to training 6 days a week but recently had been left feeling disappointed with her committed efforts as she was struggling to loose areas of stubborn fat on her abdomen.
Helen started to look into treatments that may be able to help but downtime was a big concern for her, working full time and her keen interest in fitness meant that she did not want to have long periods of not being able to train or work.
When Helen came across CoolSculpting, it was instantly the minimal downtime that attracted to her, after doing further research and looking at before and after photos she knew that this was a treatment that she had to try.
Attending our clinic for a consultation, it was decided by our team of CoolSculpting experts that she would be a suitable candidature for fat freezing treatment. Helen's treatment plan involved targeting her abdomen in two areas as well as treating her flanks on both sides.
On the day of treatment Helen was feeling confident being in the hands of experts and was excited to sit and have some time to herself which she spent reading and playing on her phone.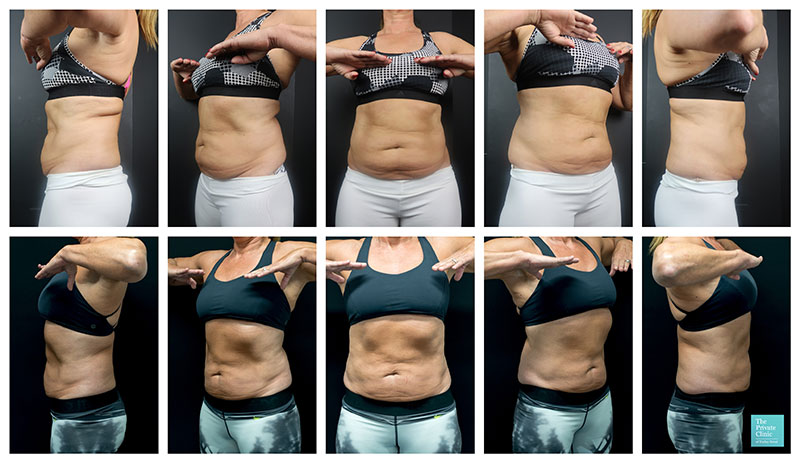 Immediately following her CoolSculpting procedure, Helen felt fine although a little swollen, red and tender in the areas treated. She was able to return to work the following day and also returned to the gym in the days following.
12 weeks following her fat freezing treatment Helen is pleased with the results she has been able to achieve and is living her life with a new found confidence.
"After my treatment, I feel amazing. I can now wear clothes that I had only once looked at but now can try on. I could not be happier"