Amy aged 28 decided to have Breast Enlargement surgery after having her two children. Amy felt her breast size had reduced and just wanted to restore the natural volume of her bust.
Amy decided on The Private Clinic after recommendations from a friend who had undergone a similar procedure. Before her consultation, Amy researched the procedure online and came equipped with a number of questions that she wished to ask her surgeon, Mr Fallahdar before going ahead with the procedure.
During the consultation Amy made sure that everything was discussed thoroughly and even went through potential implant sizes to get an idea of what could realistically be achieved from Breast Enlargement surgery.
"We went through everything in great detail; the risks, the complications and discussed about the sizing as well so that was really good."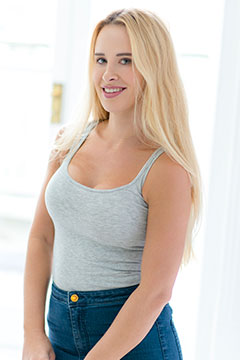 It wasn't until 3 months after Amy's consultation that she decided to go ahead and have the surgery after she had done all the research that she needed to do before deciding on Mr Fallahdar and The Private Clinic.
Arriving at The Fitzroy Hospital in central London on the morning of her procedure, Amy was met by the receptionist team before being taken down to meet with the surgeon, nursing team and the anaesthetist.
After going through her medical history and discussing the plan for the day Amy was able to ask Mr Fallahdar any additional question to help make her feel more relaxed before getting ready for her breast enlargement procedure.
As a day case procedure, once Amy felt well enough to leave and had been discharged by the surgeon and nursing team she was able to return home and recover fully in the comfort of her own home.
Having children to look after at home meant at times it was challenging but Amy made sure that she had made plans with family and friends to ensure that her recovery went as smoothly as possible and knowing that if she did have any concerns we were only a phone call away made her feel reassured and relaxed.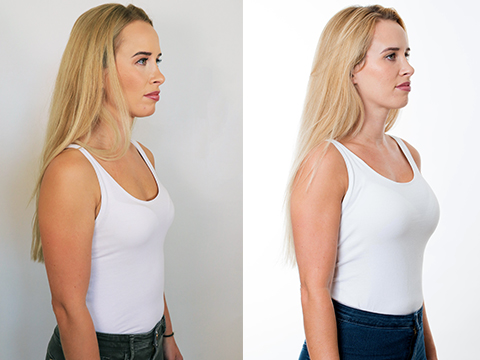 Now 6 months on Amy is more than happy with her final result and has had a huge boost in confidence feeling back to how she was before she had her children.
"Overall I am really pleased with my experience with The Private Clinic, they really looked after me, everything was amazing and I couldn't be happier with the service – and the result!"
* All of our patient stories are based on the personal experiences of our patients and represent individual body shapes and results. Please bear in mind that result s may vary from person to person. All testimonies are provided voluntarily by our patients and clients. Their comments have not been altered in any way, and their experiences are their own.