Varicose Vein Leg Removal – Martin
Martin Evans, 36 had been suffering with varicose veins since his teenage years 20 years ago.
Martin first started to notice the initial signs of varicose veins when started to work in restaurants aged 16 and was on his feet for 12-14 hours a day. It was from that point onwards that they gradually started to develop and become more visible on his legs.
Since the age of 19, Martin tried to keep his legs covered up to avoid comments from friends and family members.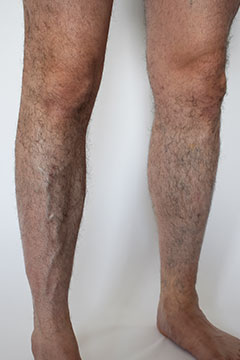 A big family holiday abroad meant that Martin had no choice but to wear shorts and swimming shorts which caused a lot of comments which really affected his self-esteem and was the starting point for his search for a varicose vein treatment.
"I went on a big family holiday last year and there were so many comments about my veins that I left the holiday feeling really fed up.  It was after this that I decided that enough was enough and I was going to get them sorted once and for all."
Martin decided to visit The Private Clinic and met with vascular surgeon Dr Dynesh Rittoo to discuss what his treatment options were.
"Dr Rittoo made me feel at ease from the very first consultation and I felt like I knew exactly what would be going on at every step of the process."
Dr Rittoo suggested that Martin should have VenaSeal treatment which is a new minimally invasive method of varicose vein removal.
Unlike traditional, surgical methods of vein stripping, which involve a general anaesthetic and can require up to six weeks off work following treatment, the VenaSeal™ treatment is quick and painless, can be performed under local anaesthetic and on average only takes 20 minutes to complete.
Martin didn't want to take too much time off work to recover and the minimal downtime associated with the VenaSeal treatment was ideal for his active lifestyle.
Varicose Vein Treatment Before After Photo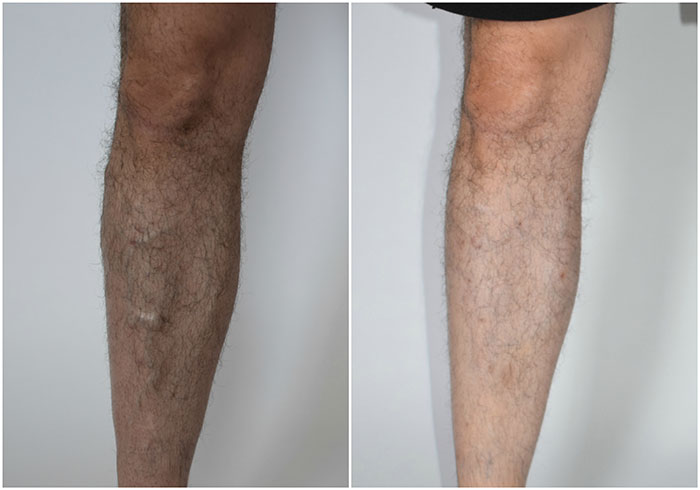 "I only had to take two days off work and I was back in the gym just four days after the procedure!"
Now a few months on from his procedure, Martin is delighted with his results and can't believe he waited so long to seek help.
"I couldn't be happier with results and I would absolutely recommend the treatment to anyone who is suffering from the condition.  I was so impressed with Dr Rittoo and his team, they made me feel completely at ease at every stage of the procedure."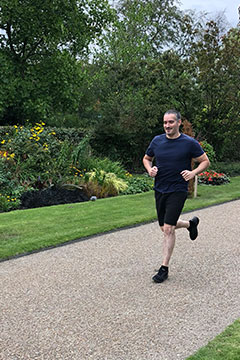 "My varicose veins have now completely disappeared and I'm free from the condition which haunted me since my teenage years. I've got my confidence back and I can't wait to go on my next summer holiday!"
* All of our patient stories are based on the personal experiences of our patients and represent individual body shapes and results. Please bear in mind that results may vary from person to person. All testimonies are provided voluntarily by our patients and clients. Their comments have not been altered in any way, and their experiences are their own.