Preservation Rhinoplasty – Chloe
Growing up, Chloe had always been conscious of the appearance of her nose. Now aged 25 she finally felt the time was right to look into surgical options to help improve the appearance of it.
"My nose is the forefront of my face and as you grow older your nose is the last thing to stop growing and it has developed more as I have got older and especially now with the job I am in being a blogger I am constantly under a microscope and pictures are a reflection of how you look so I am constantly seeing my insecurity and I think that is what has heightened it so much more for me recently."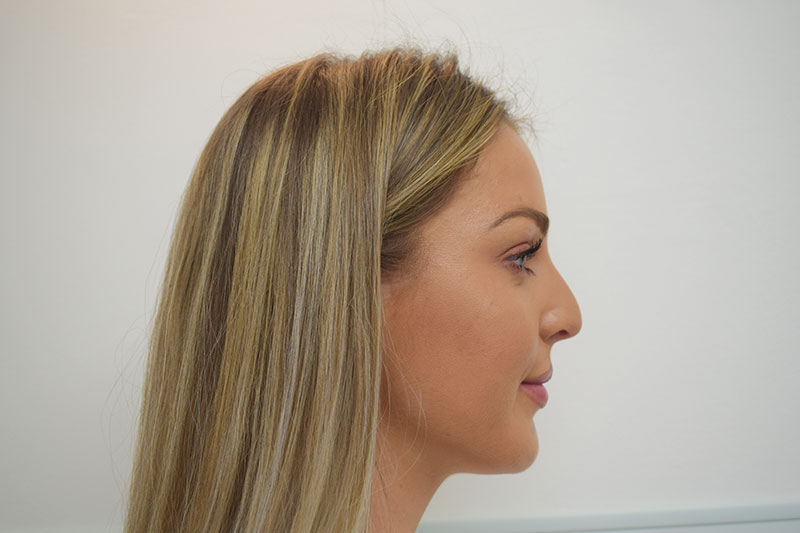 Chloe started to research rhinoplasty/nose job procedures online to find out more information about what the procedure involves, who is suitable and what downtime she would be facing.
Chloe decided to book a consultation at our London Harley Street Clinic to find out if she would be suitable.
During the consultation, Chloe told us what bothered her the most about her nose, which was not actually the size but more the shape, which after her consultation she found it was called a dorsal hump. She also discussed her issues with sinusitis that she had found herself constantly struggling with and so it was agreed that it would be best to fix her deviated septum during the time of surgery too.
Following her consultation, Chloe decided to go ahead with our expert surgeon's recommendation of a Preservation Rhinoplasty.
Those following Chloe on her social media channels may not have particularly noticed anything wrong with her nose, but she was very careful to only take photos from certain angles to ensure only her best sides were seen. However, as her life is online, she wanted to be open and honest about her cosmetic procedure so decided to document her journey.
Arriving at The Fitzroy Hospital on the morning of her procedure Chloe was feeling a little anxious but more excited about finally deciding to go ahead with the surgery.
A preservation rhinoplasty was chosen for Chloe as her main issue was the dorsal hump in her nose. Instead of destroying or reconstructing the dorsum or roof of the nose during surgery the height or first floor of the nose is reduced internally. This results in the nose then becoming smaller and the hump disappears.
A few hours later Chloe was waking up from her Preservation Rhinoplasty procedure feeling relieved that she had finally gone through with it. The procedure is a day case procedure so Chloe was able to return to recover at home a few hours after her nose surgery.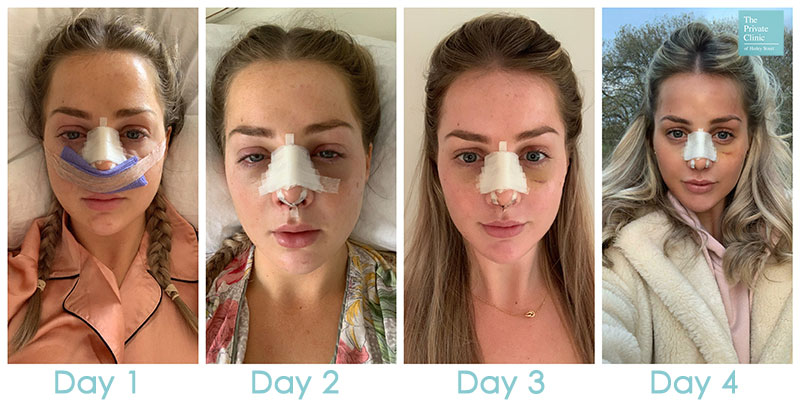 Arriving home, Chloe followed the aftercare advice that we recommended. The nasal packs were removed after 3 days she slowly started to get back to her usual activities.
The bruising and swelling post procedure was kept to a minimum thanks to the Preservation Rhinoplasty technique used. Chloe had also been using arnica tablets and cream which is believed to help reduce bruising too.
"I had really minimal bruising that I have seen compared to other people so I was so happy. I would say the bruising went completely within 2 weeks."
Chloe came back to The Private Clinic in Harley Street again 8 days after her Preservation Rhinoplasty Procedure to have the cast removed. It was an emotional day where Chloe finally got to see the results from surgery and her new nose.
"I felt so overwhelmed, my first reaction was just to start crying. Seeing something in the mirror that you have wanted for so long is such a nice feeling"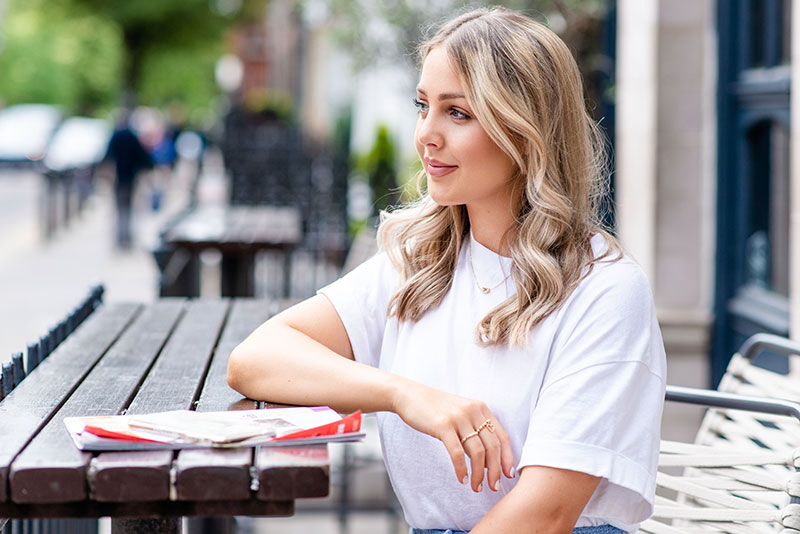 Working as an online influencer, Chloe felt it was important to be open and honest about her Rhinoplasty procedure deciding to share her journey online. As a fashion blogger, Chloe was constantly taking photos and despite being unhappy about the appearance of her nose, she was able to pick her angles and only choose photos where she was happy with the appearance of it to share with others. However, with YouTube and video, she felt a lot more aware and conscious of her appearance. Since having her Rhinoplasty procedure, Chloe now feels a lot more confident and happier and feels she can progress more with her video content.
"My life is online, it is something that has been bothering me for so long it wasn't like I wanted to hide it or be discreet about it I just wanted to be really open and the response I had was so nice"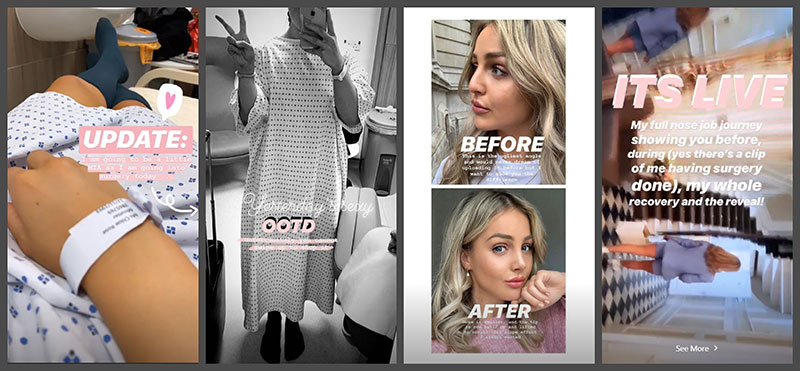 Following her Preservation Rhinoplasty procedure patient Chloe is overwhelmed with her results.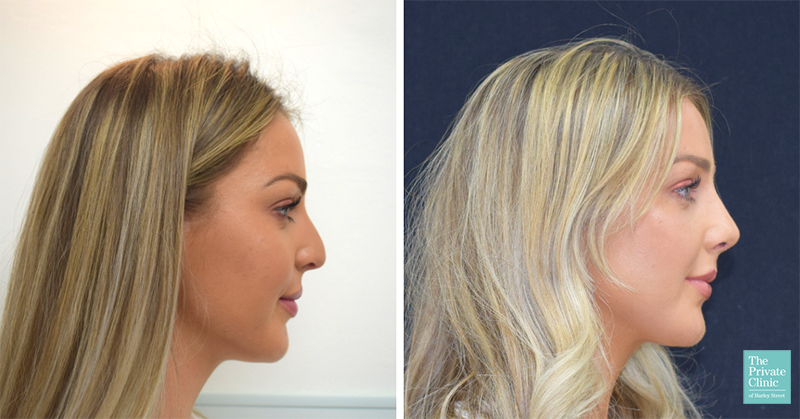 "I just feel like this nose was meant for my face!"
Watch our Preservation Rhinoplasty FAQ videos here.
* All of our patient stories are based on the personal experiences of our patients and represent individual body shapes and results. Please bear in mind that results may vary from person to person. All testimonies are provided voluntarily by our patients and clients. Their comments have not been altered in any way, and their experiences are their own.