CoolSculpting for Men – Alex
Alex leads a busy lifestyle but still finds the time to visit the gym and keep fit. However; he noticed that certain areas on his body were not changing despite his determination and dedication leaving him feeling a little frustrated with his efforts.
Not wanting to allow his disappointment to impact his interest in keeping fit, Alex started to look around at other treatments that may be able to help him achieve his goals and boost his passion for keeping fit again.
During his time spent researching, CoolSculpting or Fat Freezing came up a few times but Alex was initially left feeling cautious over how a treatment taking as little as 35 minutes could rid him of troublesome fat that he had been trying for months to reduce.
After doing further research he decided to give the treatment a go and attended a consultation to find out more about the treatment. Our expert CoolSculpting team worked with Alex to put together a treatment plan to help him achieve the results that he desired.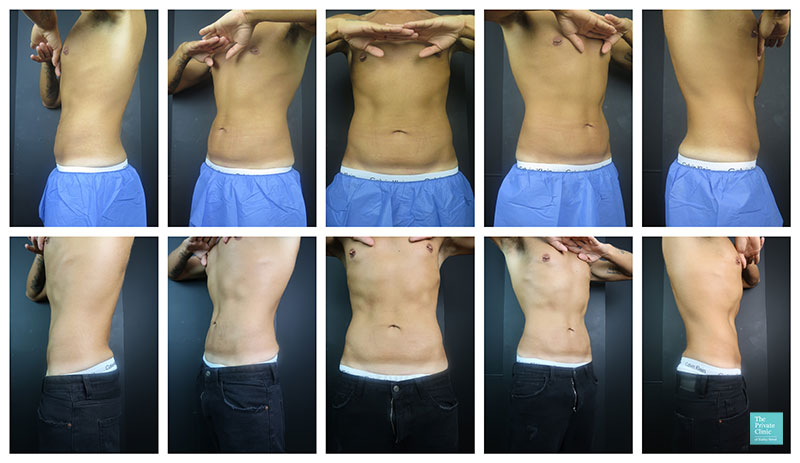 Alex arrived on his treatment day to have his upper abdomen, lower abdomen and flanks treated which were the areas where he was struggling to lose weight from. During treatment Alex was able to relax and watch a movie whilst feeling no pain from the treatment.
Following his fat freezing treatment, Alex did not experience any downtime apart from feeling a little tender in the areas treated. He was able to return to work the following day and returned to his gym routine instantly.
Alex is very pleased with his results 10 weeks after having the procedure and is amazed that areas that he has been struggling with in the gym for months have now gone.