At The Private Clinic, we offer Nagor, Mentor, Motiva, Allergan Smooth and B-lite breast implants. The best option is to discuss the type of breast implant and what is best for your shape in your consultation with your breast cosmetic surgeon.
Breast Augmentation
Breast augmentation or enlargement is a popular cosmetic surgery procedure that involves using breast implants to help give a fuller appearance to the chest often improving the shape and size of the breasts.
At The Private Clinic, we only source the most experienced and specialised surgeons. Our team of breast surgeons are experts in breast augmentation procedures their expertise, qualifications and patient satisfaction rate are important factors to take into consideration. Our surgeons use the highest quality CE Mark and FDA approved implants to ensure the very best results and safety standards. At your consultation your surgeon will work with you listening to your desired goals to offer advice on the most suitable implant shape, size and profile to help you achieve your desired look whilst maintaining realistic expectations.
Breast Augmentation procedures at The Private Clinic are usually performed as a day case procedure meaning you will be able to return home shortly after your procedure and start your recovery in familiar surroundings.
The procedure takes approximately one hour to perform and your breast implants will be inserted through a small incision, normally made along the natural crease of your breast. It is advised that patients take at least 1 week off work but your aftercare plan will be fully discussed with you ahead of surgery.
Why The Private Clinic is the right choice for you with the best cover:
We provide a 10-year warranty with £1000 towards your surgical costs.
Highly skilled expert breast surgeons
Dedicated post-operative care and appointments with your surgeon and nursing team, including a 24-hour helpline.
We offer you a three-year aftercare breast cover.
The Private Clinic covers a lifetime guarantee on your implant.
We have state of the art hospital facilities.
Giving you the best results and patient care is our priority.
Breast Implant Surgery Video Series
For more information watch our Breast Augmentation Video Series with expert cosmetic surgeon Adrian Richards who has been voted Home Counties Leading Plastic Surgeon by The Daily Mail, Leading Breast Surgeon UK by The Independent on Sunday. In 2014 and 2018 Mr Richards was named one of the world's Top 100 Most Influential Cosmetic Doctors by international cosmetic surgery website RealSelf.
Breast Implant Removal and Replacement
For patients who already have breast implants but are looking to exchange them, our breast implant removal and replacement procedure is an ideal option. Our expert surgeons will be able to listen and work with you to decide on the most suitable size, shape and type of implant to help you achieve your desired appearance.
Read our extensive Breast Implant Removal and Replacement FAQs for further information.
Breast Implant Patient Stories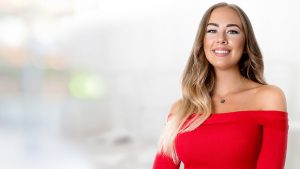 Lucy aged 24 decided to enhance the size of her bust with a Breast Enlargement with Mr Adrian Richards at The Private Clinic. Read Lucy's story here.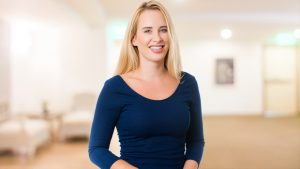 Amy aged 28 decided to have Breast Enlargement surgery after having her two children. Amy felt her breast size had reduced and just wanted to restore the natural volume of her bust. Read Amy's story here.