Lockdown has meant that our clinics have been closed for a few months now. As we look to open our clinics again, we have had to make some changes to our usual processes to ensure the safety of our patients and staff.
Whether you had a consultation that was postponed or are looking to book as a new patient, you may be wondering what to expect from your breast surgery consultation now that the lockdown is gradually being lifted.
First Breast Surgery Consultation
In the past, your first consultation – in most cases – would take place with a surgeon at your selected clinic.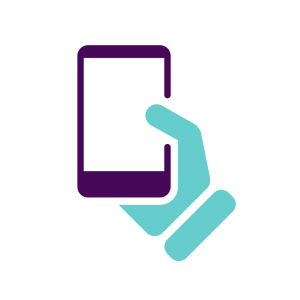 The first step of your breast surgery journey will now start with a phone consultation with one of experienced plastic surgery patient coordinators. This consultation is a very important first step as it will enable us to:
Find out which procedure you are interested in to help us determine your suitability.
Assist you in filling out your patient registration and medical history form.
Advise you of any alternative treatments that may suit your needs.
Answer questions you might have regarding the procedure.
Answer questions about your visit to the clinic.
Answer questions about the steps involved in your breast surgery journey.
If you are deemed suitable and you wish to continue your journey, your patient coordinator will then forward your patient registration and medical history form to your chosen plastic surgery along with any clinical queries that you may have so that you are ready for the next step of your journey.
Second Breast Surgery Consultation


Once the first consultation for your breast surgery procedure has taken place, the second consultation can then be booked. This may take place over the phone, by video consultation or in person at one of our clinics.
You can find out how to get the best out of your video consultation in our blog here.
You can find out more about visiting our clinics following Covid-19 here.
One of our expert plastic surgeons will listen to you and discuss the options best suited to you, review your medical history and go through any risks and complications.
Your plastic surgeon will also discuss post-operative care and recovery so that you can make an informed decision.
If your plastic surgeon feels you are a good candidate for surgery, then you will be invited to consider progressing to treatment. All patients are given a 2-week cooling off period in which to review the information that they have been given to allow them to decide in their own time.

Booking a breast surgery date
We will continue to take daily guidance from Public Health England and the professional bodies advising our surgeons and clinicians with regards to safe surgery and treatments.
This guidance will be used to determine which procedures will be safe to undertake with key focus on protecting our patients and staff from any unnecessary risks or compromises to their recovery.
We will resume breasts surgeries when it is allowed and safe to do so which may mean that we are unable to book you a surgery date following your consultation. What we will be able to do however, is add you to your surgeons waiting list and your patient coordinator will be in contact once dates become available. Please note that all patients will be required to meet with their surgeon in person before booking a procedure date so that they are able to carry out a full assessment before going ahead with any type of breast surgery procedure.
Why choose The Private Clinic?
We have over 40 years of experience, building our reputation on quality care, respect, and professionalism.
As many post-operative care and appointments with your surgeon and nursing team as required.
Highly experienced Cosmetic Breast Surgeons who have decades of experience.
24-hour patient helpline to ensure you are always in the best of hands.
Three years cover for all surgical, hospital and nursing care, in case of any medical issue giving you peace of mind.
We are competitively priced for the expertise and professionalism we provide every patient.
Our experience and medical expertise makes your journey a reassuring one.
One of the highest patients' satisfaction rates, Trustpilot 9.4, 5 star rating, 98% would recommend us to their friends and family.
We have clinics nationwide in: London Harley Street, Birmingham, Bristol, Buckinghamshire, Leeds, Manchester and Northampton.
To find out more about Breast surgery and booking a consultation, please call us on 0333 920 2471 or use our breast surgery online contact form.