When you choose to go ahead with any type of cosmetic surgery it can be one of the most personal and often private decisions that you make. This is especially the case with labiaplasty procedures where many women feel they have no one to talk to as the subject is very personal and private.
Here at The Private Clinic we know that this can be a very sensitive topic for patients and we assure you that you will be treated with the utmost discretion and professionalism.  We have put together a handy guide to help inform you about the procedure that you can read through from the comfort of your own home.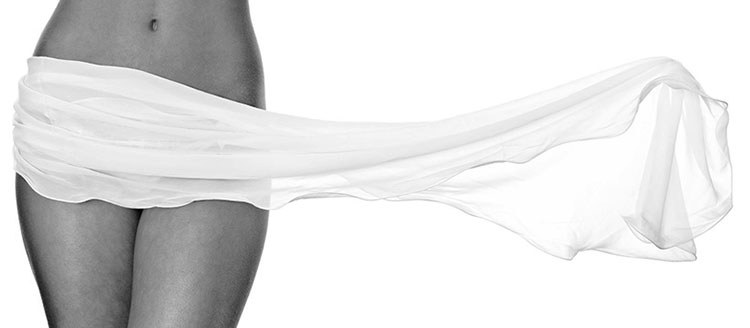 What is a labiaplasty?
A labiaplasty is a surgical procedure to reduce the size of the labia. The procedure aims to create a neater and more symmetrical appearance to the inner and outer labia. The labia are not removed in this procedure as they are needed to protect the delicate inner areas.
Why would you need one?
Around a third of women will undergo a labiaplasty for aesthetic reasons as they may feel distressed by the appearance of their own labia. Other reasons for surgery include discomfort whilst putting a tampon in or inflammation and pain during sex or general chafing whilst performing day to day activities.
How long does the procedure take?
Although the surgical procedure for a labiaplasty is quite complex, it is relatively quick usually taking 15 minutes to an hour. The procedure can take place under local anaesthetic is in some cases but is usually performed under general anaesthetic.
What is the recovery and downtime like?
We tend to advise that you book at least 1 week off work but some patients have been known to take up to 3 weeks but this will depend on your job and recovery rate. You will experience swelling and discomfort for the first week at least after your procedure, with these starting to subside after the second week.
You will be able to bathe or shower after the procedure but you must avoid using tampons, exercise and sexual intercourse for 3-4 weeks or until the area is fully healed to avoid any potentially complications. You will also need to refrain from driving for at least a week until you get the all-clear from your surgeon.
How much does a labiaplasty cost?
The price for labiaplasty starts from £4,620. We don't follow a one-price-fits-all policy and prices are quoted on a case by case basis. You will be given an accurate quote for your requirements following your consultation. A labiaplasty consultation with one of our Senior Consultant Plastic & Reconstructive Surgeons is £50.
What is the difference between labiaplasty and vaginoplasty?
A common misconception is assuming that a labiaplasty is the same as a vaginoplasty. A labiaplasty is a procedure that aims to reduce the size of the labia whereas vaginoplasty usually refers to tightening of the vagina and is not part of a standard labiaplasty procedure.
What are the risks and complications of labiaplasty surgery?
All surgical procedures come with some level or risk and this usually includes inflammation and infection. Your surgeon will discuss in full all the risks and complications that are associated in particular with this type of surgery. The best way to avoid risks and complications is to choose an experienced and qualified surgeon who performs the procedure on a regular basis. Following the pre and post op care will also minimize the risks of complications.
Why choose The Private Clinic for a Labiaplasty?
Highly experienced Cosmetic Surgeons who have years of experience in Labiaplasty procedures.

As many post-operative care and appointments with your surgeon and nursing team as required.

One year cover for all surgical, hospital and nursing care, in case of any medical issue giving you peace of mind.

24 hour patient helpline to ensure you are always in the best of hands.

Comprehensive Labiaplasty Patient Guide.

Discreet clinic and hospital.

Excellent reputation for patient safety and satisfaction, honest advice and outstanding care.
To find out more about the labiaplasty procedure or to book a consultation with a specialist surgeon please call 03339209135 or take a look at our comprehensive website.
Consultations for Labiaplasty procedures take place in London Harley Street or Manchester.