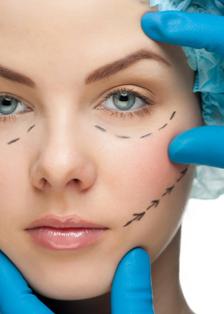 As we are now officially on our way into 2013, we are fast approaching the Parliamentary review, which is scheduled for publication in March 2013.
The review was called for in wake of the major PIP breast implant scandal, which left over 40,000 women in the UK, with faulty breast implants, with nowhere to turn to. It's not just the public and governmental figures that are calling for these regulations, but some medical groups, such as us (The Private Clinic) are in full support of the recommended guidelines and policies.
Amongst the list of ideas submitted for review are:
A ban on price-cut and price-driven deals for cosmetic procedures
Stringent regulations on aggressive advertising and sales tactics practiced by cosmetic surgery businesses, such as 2for1 deals, those with a time limit, or offering cosmetic procedures as competition prizes.
A 2-stage written consent process for potential patients, allowing them time to reflect before making their final decision regarding plastic surgery procedures.
Better information for patients about the risks associated with the cosmetic surgery procedures, including photographic evidence of the bruising and scarring following the procedure.
Vivienne Parry, a review committee member and Science writer, stated that: "Aggressive marketing techniques are often used to maximise profit. This may be the right approach for selling double-glazing but not for people having or considering whether to have surgery. Time limited deals and offers on voucher websites pressure people to make snap decisions."
The industry has become bombarded with unethical, aggressive tactics, targeting 'consumers' through emotional vulnerability. There was recently an SMS campaign sent out to 17-year-old girls saying, 'In less than a year's time, you'll be able to have cosmetic surgery.'
We, at The Private Clinic, are completely in favour of this review – we have extremely strict and ethical communication guidelines that we adhere to out of respect to our patients and to the industry. We are proud of the quality of our Medical team, and cannot be saddened more by the recent and growing emphasis on price rather than quality for cosmetic procedures.
It is our duty to the public to be a source of accurate, non-bias and complete information, and we try our very best to make this knowledge as public as possible. We only use our own real-life photography for all of our procedures, with detailed explanations of our treatments, from consultation to recovery, on our websites – this is always the starting point for our patients.
We feel it is extremely important for patients to meet their doctor and have the sufficient knowledge and information to allow them to make a fully informed final decision.
All of our patients are important to us – they are not consumers, but human beings seeking safe and truly effective medical treatments. They need to take decisions about procedures that have profound effects on their lives – procedures that cannot be treated as, and are not, commodities.
With the current lack of regulations, cosmetic surgery procedures are being sold to 'consumers', not patients, with offers such as 2for1 procedures, bring a friend along or win a surgical procedure from a competition. This leads to actual patients turning into 'consumers' who are lead by the monetary benefits, rather than the health and medical benefits.
Although we regulate our practices, we welcome and encourage governmental regulations for the benefit of the general public and the industry as a whole.