If you are considering plastic surgery choosing your surgeon can seem like a daunting task. Many undergo cosmetic surgery to help boost their self-esteem so having your long awaited procedure go wrong can really affect your body and mind.
Together with our Medical Director, Mr Adrian Richards we have put together a 10 point guide to help you choose the best surgeon for you;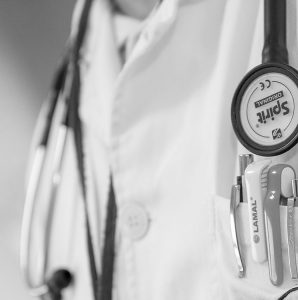 We have put together some top tips to help you choose the best surgeon for you;
A personal recommendation is always a great place to start. It doesn't mean you should book in with the surgeon or clinic instantly but it gives you a name or location to start your search. Surgeons rarely advertise themselves so getting a good recommendation from someone you trust such as a close friend, family member or even a colleague at work can really help.
Check to see if your surgeon is listed on the General Medical Council's list of Specialist Plastic Surgeons. This is a list of surgeons who are specifically trained in Plastic Surgery.
~
Once you have some names of potential surgeons you should check to see if they are registered, or are members of the main professional organisations for Plastic Surgery in the UK. These include; The British Association of Plastic and Cosmetic Surgeons which lists recognised Plastic Surgeons in the UK. The British Association of Aesthetic Plastic Surgeons which lists Surgeons in your area who specialise in Cosmetic Surgery and are submitted to yearly audit.
~
You should also check to see if the surgeon you are considering is specialised in the procedure you wish them to perform on you. For example someone who is a breast surgery specialist may not necessarily be as skilled when it comes to a facelift.
~
Don't be afraid to ask your surgeon how many procedures they have performed, in particular for the type of surgery that you are enquiring about too.
~
A good surgeon should be open and honest with you and this includes making sure you are well informed about all the possible risks and complications that could occur following the treatment you are considering.
~
You should be able to see before and after photos of patients that your surgeon has treated. Feel free to ask for more information about the photos including the time between which they were taken.
~
Your surgeon should be happy to put you in contact with patients he or she has treated so you can hear a personal testimonial of their work.
~
Check out which hospital you will be treated in. The major hospital groups in the UK have very high standards and are regularly audited. Have there been any cases of MRSA or C-difficile acquired in the hospital.
~
Be sure to cover what happens after surgery if you are not happy with your results. There should be a revision policy in place.
The Private Clinic
Here at The Private Clinic we have been established for over 30 years and pride ourselves on offering patients the most advanced and effective cosmetic treatments. Our doctors and surgeons are amongst the most experienced in their field, and you can rest assured that you are offered honest advice and the most suitable treatment for you.
We have clinics nationwide where you can have your surgical consultations;
London Harley Street, Birmingham, Leeds, Manchester and Northampton
Find out more about cosmetic surgery at The Private Clinic by calling 03339209135 or using our online contact form.