So who was Nefertiti? She was an Egyptian queen known for her smooth neck and sculptured jawline. Hence the Nefertiti-inspired title given to this Botox led treatment resulting in the Nefertiti effect.
The Nefertiti Lift is a new technique using Botox to redefine the jawline and soften marionette lines on the neck, counteracting the effects of ageing, loss of elasticity and of course gravity.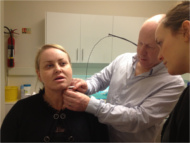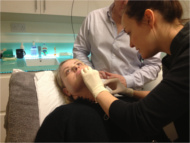 The treatment consists of Botox being injected along the lower jawline and the platysma muscles in the neck area, providing an uplifting effect to the neck and jaw area. By relaxing the muscles the facial muscles create an upward pull, reducing the sagginess of the areas.
When asking our Cometic Doctors about the treatment, they said: "The most common complaint of people, who come to us for this treatment, is that they feel that their jawline is disappearing."
They added: "There are two reasons why this might happen: one could be due to volume loss in the cheeks – in which case, the jowl area can become more prominent as tissue starts to descend with the effects of gravity. The other cause for this can be ageing and increased tension in the platysma muscle in the neck. The platysma develops over a period of time due to ageing, but also due to facial expression, in which these muscles can pull down at the corner of the jawline and increase the tendency to develop a jowl. So if we relax this area with some Botox, this muscle will relax and create a tighter jawline."
Results should become apparent within 2-3 weeks post treatment – you will see the jawline lifting, and you will notice what Dr. Philip Levy first described as the Nefertiti Lift. You may need to top up the treatment approximately every 3-6 months to maintain the desired effect.
The treatment won't replicate a face lift, but it can enhance the jawline for suitable patients.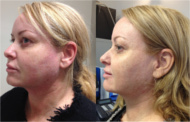 To find out more about anti wrinkle injections at The Private Clinic, please call 0333 920 2471 or use our online contact form to request a call back.
Anti wrinkle injection treatments are available at London Harley Street, Birmingham, Bristol, Buckinghamshire, Leeds, Manchester and Northampton with experienced aesthetic doctors and nurses. The Nefertiti lift is an advanced botox technique and should only be performed by a trained doctor or nurse.
Aesthetic Doctors
Aesthetic Nurses