When Anthea was first considering surgery she sought the advice of a trusted friend, who is a doctor herself. She was told that the man to see was Mr Adrian Richards. Ever since she met Adrian all those years ago, she has felt confident in his expertise.
"The most important thing for me is knowing that you're in a safe pair of hands, whatever treatment you're having, and that's how I feel when I come to The Private Clinic"
Anthea recently decided that it was time to do something about her thread veins and The Private Clinic was the first place she turned.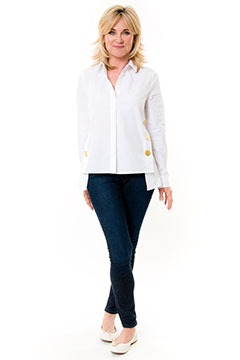 How long have you had noticeable veins for?
The veins on the backs of my legs have become more visible I would say, over the last three years.
What kind of veins are they and where do they appear on your body?
They appear on the backs of my legs and although they are not raised, their greeny colour is very noticeable, more so than a few years ago.  At my consultation I was told that they were in fact thread veins. 
Do your veins affect your line of work in any way, for example, your confidence when on TV?
My veins do not affect my confidence and I wouldn't say I actively avoid wearing any particular type of clothing. The real problem is that they are much more notable in the Summer, when you want to be able to bare your legs. They do not bother me in the Winter because what girl doesn't love a pair of black opaque tights?! I wear tights and trousers in the winter but it's when we take off our tights ready for Summer that we think, oh, what happened there?! You think to yourself, what am I going to do?
What made you decide to get your veins treated?
I am a big believer in tidying up as you go along. Little tweaks here and there.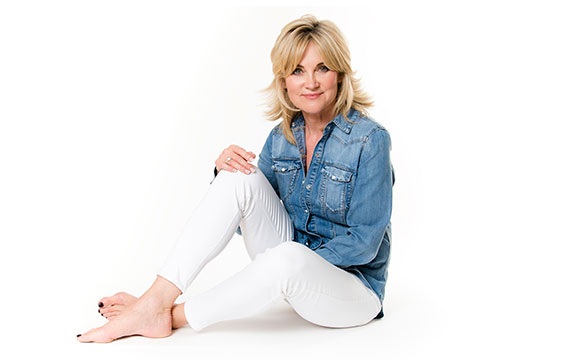 Why did you choose to have them treated with The Private Clinic and why did you make the decision, now, to seek treatment?
It was the best time to opt for a vein removal treatment. If it's something you are considering then having the treatment done during the Autumn/Winter months means no sunlight will show up any scars and you can wear trousers to cover up if you have to wear any bandages.
I have previously had a procedure with The Private Clinic and I feel very confident with them because I know Mr Richards surrounds himself with a team of excellent experts and Mr Dynesh Rittoo was great.
What positive impact will this treatment have on you, if any?
I am already looking forward to next summer!
Would you recommend The Private Clinic?
Having worked in the industry for as long as I have, I've had access to a lot of information, whether it be the best hairdressers or the best plastic surgeons! My friends always ask for my recommendations and I'll always send them to The Private Clinic.
* All of our patient stories are based on the personal experiences of our patients and represent individual body shapes and results. Please bear in mind that result s may vary from person to person. All testimonies are provided voluntarily by our patients and clients. Their comments have not been altered in any way, and their experiences are their own.