Britons are spending £2.3 billion a year on cosmetic procedures, which includes invasive and non-invasive treatments and procedures. The figure is expected to rise to £3.6 billion in two years and around 43,000 people are having cosmetic surgery each year in the UK. In light of Sir Bruce Keogh's recent review of the Cosmetic Industry, we wanted to explore a little more the kinds of things people want and what people can have.
The A-Z of Cosmetic Treatments
You can have unwanted body fat taken out of you by a VASER Lipo or MicroLipo procedure and if you want you can even have that fat filtered and injected into the face and hands to tackle the signs of ageing or into the breasts and buttocks to enhance the size, giving patients a 'natural' boob job or Brazilian Butt lift.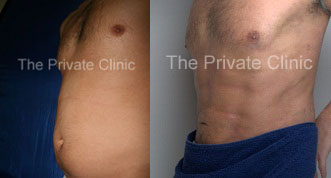 You can get your ears reshaped and pinned back. You can use Botox to treat more than just a wrinkle, with many medical uses such as treating excessive sweating. You can have lasers zap away scars caused by injury, surgery or acne as well as chemical peels to take away the most visible signs of ageing and damaged skin.
There are different treatments to tackle the different types of snoring. There are procedures where individual hair follicles are transplants from the back of your head to thinning or balding areas for men and women of all races. Men can get rid of the man boobs, or moobs, and women can reduce, lift or increase the size of their breasts.
There are so many possible treatments out there. With so much choice on offer, make sure you do your research and find a good clinic in order to be as safe as possible for the best results.
Why is there a boom in the Cosmetic Industry?
It has been revealed that 1 in every 50 Britons has had cosmetic surgery. Its popularity looks set to continue. Reduced stigma, downtime, scarring and increasing pressure to look even better for our ages have all been cited as possible reasons why cosmetic surgery has been on the rise despite the economic gloom. The UK is home to some of the best doctors, surgeons and clinics in the world, which attract many foreigners to our shores.
We don't think there's anything wrong with wanting to look good for your age but in the wrong hands and in the wrong frame of mind a decision can cost you a lot more than a lot of money  – with complications and dissatisfaction with results.
Here at The Private Clinic we think it's very important to give the patient time to reflect and think things through before going ahead with a procedure. We want our patients to be going ahead for the right kinds of reasons, in full knowledge of the potential positives and negatives of a procedure.
The Private Clinic
If you take our Fat Transfer procedures for example, a 'natural' boob job can last as long as breast implants and eliminate many of the concerns women have about implants. There is plenty to cheer about when it comes to Cosmetic procedures. At its core, the industry in the UK is a hotbed of technological advances and innovations, helping to drive the world of medicine forward. Bad practitioners exist in all industries and it is with concerted effort that we support greater regulation to protect patients, particularly in response to Sir Bruce Keogh's Cosmetic Industry review.
Please feel free to continue looking through our blog for lots more information and discussions about the industry, trends and procedures.
If you would like more information about our treatments and procedures, please see our main website: https://www.theprivateclinic.co.uk