Hair can sometimes feel like an important part of us; from its colour to how we style it, a lot of our personality can be expressed through it. Therefore, when hair loss occurs, it can feel like part of us is suffering too.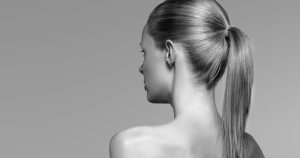 One of the most promising treatments for the restoration of hairlines is minimally-invasive hair transplantation, in particular, FUE (Follicular Unit Extraction). However, the treatment is often best suited towards something called androgenic alopecia, otherwise known as male pattern baldness. With this in mind, is it actually suitable for females? And, if so, how effective is transplantation?
First things first – there's no completely straightforward answer when it comes to this question. Every single person has a unique experience of hair loss, and every individual will have different reasons as to why they are losing hair. Regardless of the method you use to address hair loss (or whether you do at all!) your consultations and diagnosis will always be the most important part of your treatment, so it's wise to work with a dedicated expert from the start to save you time and, ultimately, money in the long run.
We suggest that most females meet with a registered (and qualified) trichologist prior to meeting any hair surgeon. A trichologist will give you a full medical examination to get to the root (no pun intended) cause of your hair issue. Looking at everything from your medical background and lifestyle to your dietry habits, they will work with you to ascertain what the cause is and the best way forward. Sometimes hair loss can come down to something as simple as a missing nutrient in your diet which, when reintroduced, encourages a healthy head of hair once more. Other times it can be a sign of a more serious underlying health condition, in which case you can be referred to the necessary expert for further assistance.If you don't understand the reasoning behind your hair loss prior to a transplant, you may find that you continue to lose both the original and transplanted hair after the procedure has taken place; leaving you not only unhappy, but perhaps even in a worse position than before.
Providing there is no underlying cause to your hair issue and there will be no further hair loss, you may then be referred to a transplantation doctor for consultation so they can determine how successful it will be for you, and give you an idea of the cost so you can choose to go ahead.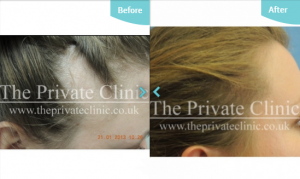 Transplantation is the only way to restore hair that has been permanently lost and it is often very well suited to those who have suffered with something called traction alopecia. This is where hair follicles have been damaged by excessive styling or pull from things like extenstions, braids or weaves. The condition occurs after constant tension pulls out a hair's root, or simply causes the follicle to become swollen and damaged. This, in turn, causes the hairs within the affected follicles to slowly waste away until they no longer produce any hair, often causing localised areas of permanent baldness.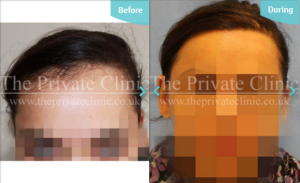 Providing you don't make the same mistakes again, transplantation can be a highly effective way of addressing issues stemmed from traction alopecia as there is no underlying cause to make the hairs fall out. The hairline will be fully restored with little chance of hair loss posing any further problems as long as no excessive strain is put on them.
In short, hair transplants can be a suitable restoration tool for women who have lost areas of hair but (and it's a huge but) only if the reasoning behind your hair loss has been properly diagnosed and treated. If you're going to carry on losing hair, a transplant will be completely ineffective and, when correctly diagnosed early enough, hair can be sometimes be fully restored without the need for any surgery. Transplants are the only way to restore hair that has been lost permanently, however they can't prevent you losing it in the future. Your most important task will be finding the right expert to diagnose why you've lost hair – after that, they'll make sure they guide you towards your treatment options. We understand hair loss can be difficult, which is why we believe in providing the widest range of treatments and specialists, so the only method you go ahead with is the one that's right for you. Read more about our trichology treatments and hair transplant procedures.
The Private Clinic
We bring over 30 years of cosmetic medical excellence to every treatment to ensure you're safe, fully knowledgeable, and happy with your results. We work with some of the UK's most recognised hair specialists across multiple fields to give you treatments you can trust and the respect that you deserve. Our team includes trichologists in our Birmingham, Bristol, London City and London Harley Street clinics, as well as elite surgeons performing in-house hair transplants in our Leeds, Birmingham, and London Harley street bases.
If you're interested in any form of hair restoration and want your questions answered get in contact with us over our site, on Twitter, Instagram or Facebook. We're here to help.