Having Breast implants is a life changing procedure and most women are more than satisfied with the results. Make sure you choose an experienced, qualified surgeon and a safe, reputable clinic. We think the best patients are the most informed patients so we make sure our patients know all about our breast enlargement procedure at The Private Clinic. Breast Augmentation with implants is a serious procedure so make sure you do lots of research. We decided to put together some responses to typical questions we get asked in our guide '10 Things You Should Know'.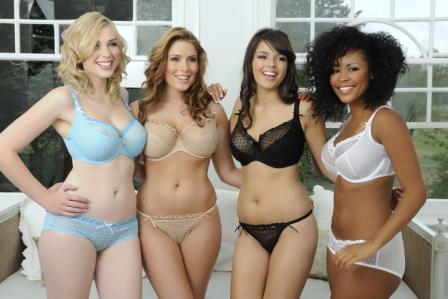 1. Most Women Like Their Breast Implants
94% of women surveyed by Real Self reported that they were happy with their decision to have breast implants.
2. You can still breastfeed with implants
Lots of women have no issue with breastfeeding with breast implants. It is true that some women are affected by their implants but this is the significant minority of cases. You should discuss your concerns at a consultation.
3. It will hurt a little bit
You are having a surgical procedure so there will be some discomfort. However techniques and methods have advanced a lot to minimise disruption to the body and aid recovery over the past 10 years. Prescription pain medication is given alongside antibiotics to help you recover as comfortably as possible. Full advice and care will be offered to help you manage the recovery process.
4. Silicone implants are not dangerous.
Silicone has been approved by Authorities around the world for many years. It is the most popular type of implant and widely advocated across the industry. Of course some women may prefer saline implants. It's about the individual and you should discuss your options at a consultation.
5. The PIP Breast Implant Scandal
The PIP breast implant scandal involved the company, PIP, who swapped medical grade silicone for industrial grade silicone – completely inappropriate for the body. Find out all about it by clicking here – PIP Breast Implant Scandal. The recent PIP breast implant scandal rocked the world and did a lot to damage the reputation of reputable breast implant manufacturers but it raised a lot of important questions for the industry. It affected many, many thousands of people across the world who had faulty implants. It taught a lot of women a hard lesson about choosing good clinics as some clinics and surgeons refused to remove the PIP implants for free. Make sure you ask lots of questions during the consultation process to ensure you will be looked after long after your procedure.
6. Breast Implants do not last a lifetime
You will need to replace or remove the breast implants after a number of years, typically 15-20 years. You can always opt to replace your implants by having a volume-boosting Fat Transfer to the Breasts procedure.
7. Do Your Research
This is an important procedure for everyone who has it. People should take their time and ask lots of questions. We have a checklist of questions to ask here – Cosmetic Surgery Question Checklist.
8. There are many options
There are different size implants you can get, different placements (behind or in front of the pectoral muscle), different incision sites, different material and shaped implants and different sedation methods. Ensure you get to know why surgeons and clinics use what they use.
9. You may know what you want but your body might not suit it
Go into a consultation with an open mind. You may think you know what size you want your breasts to be, for example, but your body might not suit it. The surgeon is there to give his or her professional opinion on what are suitable options for you. If they tell you they do not recommend something, it is meant to help you.
10. Try and be healthy
Maintaining a healthy lifestyle before and once you have recovered will help you a lot in your recovery and new life with implants. While it's ideal for everyone it is especially important for those undergoing surgery to try to live as healthily as possible in the run up to surgery to reduce the risks. This will be explained to you in detail along your patient journey.
The Private Clinic
We have over 30 years of experience in the cosmetic industry. We only work with fully qualified and highly experienced medical practitioners for our plastic surgery procedures. Find out more about our Breast enlargement procedures here: https://www.theprivateclinic.co.uk/treatments/plastic-surgery/breast-augmentation-implants