Last week one of our very own doctors underwent VASER liposuction -carried out by two of The Private Clinic's VASER specialists, Dr. Wolf and Mr. Anthony.
After years of performing the procedure on his patients, Dr.Simon Connolly opted for the treatment to target the stubborn areas of fat that were difficult to shift with just diet and exercise alone.
When asking Dr.Connolly why he chose to have the treatment he said: "Like many men in my situation, I was fortunate to always be able to eat whatever I wanted – and that continued probably up until my mid thirties. However, one week I noticed that I was a couple of kilos heavier and decided that on the following Monday I would start a diet. By Friday I was still the same weight, and therefore continued my diet for another week. By the end of that week I was still the same weight. That's when I realised that something fundamental had changed in the metabolism of my body, and I was more susceptible to storing fat that just wouldn't shift with diet exercise alone.
He added: "Having a busy work schedule, I couldn't really afford to spend hours in the gym everyday – I had even taken up cycling and had got very fit. However, the weight remained the same, and decided to have them treated with Vaser. Those areas were stomach, love handles and chest."
When asking Dr.Connolly how he is currently feeling at present, he said: "I am pleasantly surprised at how comfortable I feel after the treatment. I did expect to feel a lot more fragile, and certainly having treated patients with Vaser myself, I'm probably very fortunate that I feel very little discomfort with it."
Here at The Private Clinic, we have noticed a 20% increase in the number of men opting for VASER Liposuction above the age of 40, and our very own doctor having the procedure himself, gives testament to the fact that our team includes the best practitioners in the industry. We have the largest and and most experienced team in VASER Liposuction doctors in the UK, with procedures available at our clinics across the country. We perform close to 1,000 minimally invasive VASER Liposculpture treatments year on year, and our specialist teams of doctors have performed over 4,000 procedures to date – more than any other clinic in Europe.
VASER uses the most advanced ultrasound technology to break down fat cells. A small probe is used to transmit energy and liquefy fat cells prior to the removal of fat through the gentle suction process. The results of the treatment are very soft and natural, so while the patient themselves will recognise the effects of the treatment, it may not be immediatley obvious to those around them that they have undergone a cosmetic procedure.
Here is a shot of Dr. Connolly before the VASER Lipo procedure – stay tuned for the results!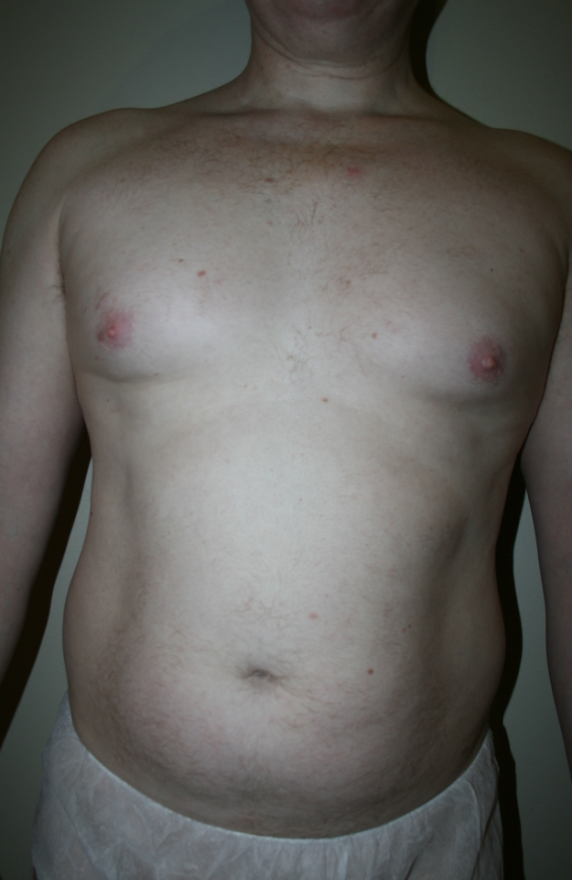 For more information about the treatment, please visit our website.