It is no secret that the popularity of liposuction among men is ever soaring with figures of the number of treatments performed continually rising each year.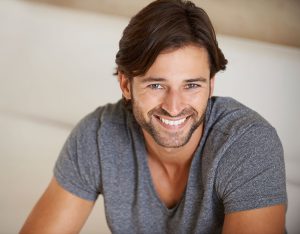 With the continual increase in women undergoing plastic surgery to enhance their features in recent years, it is surely understandable that men want to keep up and improve on their looks too.
But we are asking why men are now choosing liposuction?
Downtime
A big selling point of VASER liposuction is the downtime. In this day and age we live busy lives, and often work schedules do not allow us to take large amount of time off – especially to recover from a surgical procedure for vanity reasons so having a procedure that has minimal downtime and will allow you to get back to your daily routine almost instantly is definitely a huge pro point.
The small incisions made during the procedure will not require stitches, but you may have some bruising and swelling so it is well advised that you wait a couple of weeks before you take part in any rigorous physical activity so it may be best to avoid the gym for a short time afterwards.
Here at The Private Clinic, to help speed-up recovery, we usually suggest a course of MLD Massage after your treatment. At our clinics in our clinics in London Harley Street, Manchester and Leeds we offer Body Ballancer® treatment which is a compression therapy treatment based on Manual Lymphatic Drainage.
Not getting the rewards after gym & diet work
Liposuction is not a 'quick fix' solution to weight loss. The procedure is not designed to remove large quantities of fat from an overweight patient but it is generally successful for individuals who are in relatively good shape, are maintaining an active lifestyle and eating a healthy diet but just need a helping hand to target stubborn areas of fat that no amount of exercise is able to shift.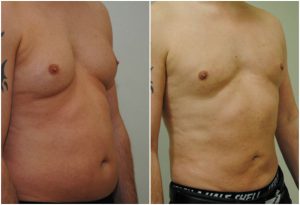 Gynecomastia
A popular reason for liposuction for men is to reduce excess fat or tissue that has developed in the chest area. Gynecomastia, also known as man boobs affects around 15% of adult men in the UK. Here at The Private Clinic we offer three treatments to reduce excess fat on the male chest; VASER Liposuction, MicroLipo and Surgical Liposuction.
It is unlikely that the chest will return to how it was prior to surgery as long as a healthy weight and diet is maintained after surgery.

More definition
You may be of a fit and healthy weight but are lacking in definition that you are working hard to achieve but with no visual results.
The Private Clinic was one of the UK's first aesthetic centers to introduce VASER Hi-Def; a pioneering body contouring treatment to sculpt and define muscles for an athletic result.
The procedure creates an athletic, sculpted appearance and is often chosen to create strong-looking pectorals, defined upper arms, demarcated abdominal flanks, an athletic six pack or a strong, defined upper and lower back.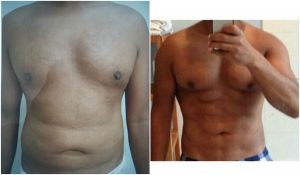 The Private Clinic
Liposuction proved to be the most popular cosmetic procedure in 2017, with a growing interest from male patients. Each patient is different, so to make a fully informed decision about the procedure you want it's important to explore the options.
At The Private Clinic, our specialised Doctors perform nearly 2000 Liposuction treatments a year – more than any other clinic in Europe. Our Doctors and medical teams are of the most experienced in the country;
Vaser Liposuction Doctors
Liposuction consultations are available in London Harley Street, Birmingham, Bristol, Buckinghamshire, Leeds, Manchester, Milton Keynes and Northampton.
To find out more about liposuction procedures at The Private Clinic, please contact 0333 920 2471 or you can use our online contact form to request a call back.