The vast majority of us will all have, or have had a skin tag, mole or cyst. The appearance of them can vary from person to person and they can form almost anywhere on the body. If you are bothered by them, they can of course be easily removed with minor surgery.  We do recommend however that before you seek cosmetic surgery that you should have your GP check over the area to make sure that they are harmless and are safe to be removed.
Moles
Moles are generally harmless skin growths or spots on the skin that are made up of melanocyte
cells which produce the pigment in your skin. Moles have a wide variety of appearances some may appear raised and rough whilst others are flat and smooth or vice versa. Moles are usually brown in colour and are circular in shape too.
If you are going to have a mole it will usually appear in the first 30 years of your life although certain lifestyles types can affect how likely you are to develop them such as being fairer skinned, genetics and spending increased time in the sun too.
It is very important to note that if you have a mole that changes in colour or size, or starts to bleed, it is really important to get it checked by your GP.
Skin Cysts
A skin cyst is a fluid filled bump that lays just beneath the skin, they can appear on any part of the body and can vary in size. They have a number of causes including infection and clogging of the sebaceous glands. A cyst should not be causing you pain unless it is ruptured, infected or inflamed.  Often cysts are benign and will cause no harm however all cysts should be checked by your GP.
Skin Tags
Skin tags are often found in your skin folds where the skin rubs against itself such as the armpit area, on the neck or around the groin. They are small flesh or brown coloured growths that hang off the skin. They are actually loose collagen fibres and blood vessels that are then surrounded by skin. Anyone can develop a skin tag however they are more common among people who are obese or have type 2 Diabetes.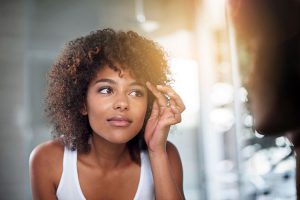 Skin tags are harmless and should not cause pain or discomfort, however you may consider having them removed if they are affecting your confidence or make wearing jewellery (for example) uncomfortable.
Should I get them removed?
Getting a cyst, mole or skin tag removed is a very easy and quick procedure and is well worth considering if you are feeling self-conscious about them.
Once you have picked a surgeon they will be able to examine the lesion carefully to determine the best method of treatment. Moles that are considered to be healthy are simply removed by a short wave diathermy or curettage but suspicious moles will be removed surgically and sent to a lab for testing.
Our surgeons will always use the latest techniques to make any scarring as faint as possible and once treated – the same mole, skin tag or cyst is very unlikely to grow back.
What else can be treated as a minor op?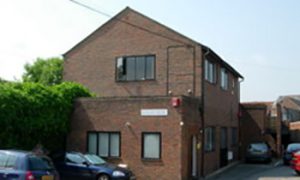 We are able to perform a number of procedures in our minor op clinic at Lincoln House in Princes Risborough, Buckinghamshire under local anesthetic including Inverted Nipples, Nipple Reduction, Split Earlobe and Tribal earlobe repair
We offer consultations and perform our full range of minor procedures on site at Lincoln House. For your convenience, most are available on a 'See and Treat' basis with no pre or post-operative appointments needed. If you wish to attend a consultation for any of our major cosmetic surgery procedures then this can be done down the road at our Buckinghamshire Clinic
The Private Clinic
The Private Clinic has only the most experienced Surgeons, Doctors and Nurses in their respective fields, so you can be confident you are in safe hands.
Surgeons operating at Lincoln House;