Plastic Reconstructive and Aesthetic Surgeon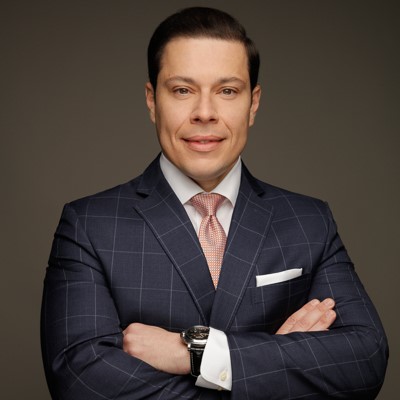 About Mr Michael Mouzakis
Michael P. Mouzakis M.D. is a Plastic Reconstructive and Aesthetic surgeon with a special interest in hair restoration and microcannula liposuction. Mr Mouzakis is board certified by the Greek Society of Plastic Surgery and also on the General Medical Council specialist register.
Mr Mouzakis was born in Athens Greece and graduated from the Medical school, " La Sapienza" University of Rome in Italy, with distinction and was amongst the best 10% of his class.
Upon completion of his studies, in 2007 he initiated his General Surgical training at the 251 Hellenic Airforce Military Hospital, in Athens, Greece. He then started his Plastics training at the same hospital 2010. He continued his training in Plastics at Addenbrookes NHS Hospital in Cambridge in 2012 and worked there for nearly two years. Mr Mouzakis has also worked as a Registrar in Plastics at St Thomas' Hospital in London in 2014 for two years and as a specialist Registrar at the Lister Hospital in Stevenage from 2015 to 2016. He then completed his final year of training in Plastics at "St Savvas" General Anticancer Hospital in Athens where he obtained significant expertise in dealing with complex and challenging reconstructive surgical cases.
Aesthetic Surgery is Mr Mouzakis' special interest and during his training in the UK, he has had the opportunity to work with many renowned Plastic Surgeons. Mr Mouzakis started working at The Private Clinic of Harley Street in 2014, having a special interest in Hair restoration and facial aesthetics including ear pinning and lobe reduction.
Mr Mouzakis continuously maintains his skills and knowledge up to date and he has currently completed the first year of the 2-year MSc in Aesthetic Medicine at the Queen Mary University of London.
Mr Mouzakis is also an expert in Hair Restoration for male and female hair loss and in beard and eyebrow transplants. He offers patients the most advanced techniques to be able to offer them the best results with minimal scarring and performs between 120 – 200 procedures each year.
Mr Mouzakis ticks the following boxes for anyone looking for a Hair Transplant procedure;
Plastic Surgeon
Performs the procedure himself
Has performed over 1600 Hair Transplant Procedures
Uses Lyon implanters
Uses only 2 technicians per session
Can do 4000HF in 5-6 hours
Can perform beard, eyebrow, partial and unshaven hair transplants
Mr Mouzakis is 1 of only 2 plastic surgeons performing Hair Transplant procedures in the UK.
Mr Mouzakis also offers PRP for Hair Loss which can help to boost the effectiveness of a hair transplant as well as being used as a stand-alone therapy to help reduce hair loss and improve hair growth. His commitment to understanding individual requirements and dedication to the most precise results has led him to become quickly established in the hair restoration industry performing over 200 PRP for Hair Loss procedures to date.
Mr Mouzakis also has a vast experience in semi-invasive cutaneous treatments and is certified by Allergan to offer the innovative "Ear-fold" technique, for prominent ear correction. He is also able to perform split earlobe and tribal earlobe correction surgery.
Mr Mouzakis has also undertaken a US course in Microcannula Liposculpting and now offers MicroLipo procedures.
Mr Michael Mouzakis is available for consultations in at our clinic in London Harley Street and Northampton.
Mr Mouzakis is able to speak the following languages; English, Italian and Greek.
Before/after photos by Mr Michael Mouzakis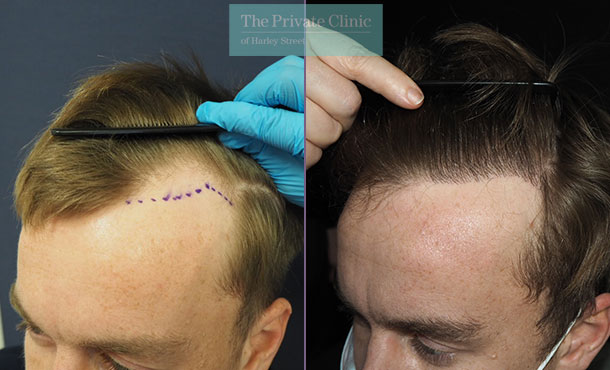 Partially unshaven FUE Hair Transplant procedure with 1123 grafts and 2784 hair follicles, for temple restoration and hairline reshaping. Procedure performed by Mr Michael Mouzakis.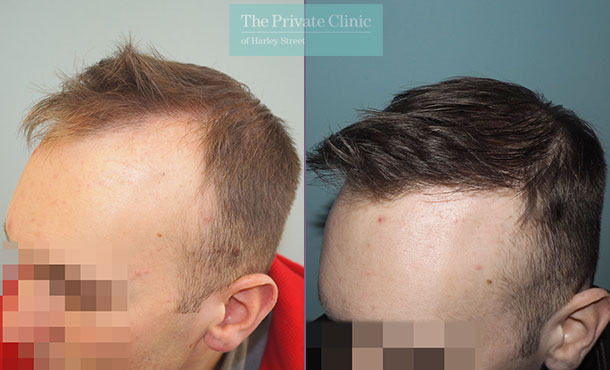 32-year-old patient experiencing hair loss at the hairline and temples. He had a Partially Shaven FUE Hair Transplant procedure with 1311 grafts and 3109 hair follicles to restore the hairline and density in the two temporal areas. Procedure performed by Mr Michael Mouzakis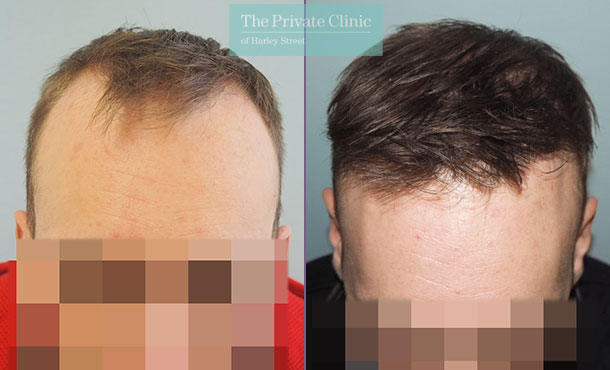 32-year-old patient experiencing hair loss at the hairline and temples. He had a Partially Shaven FUE Hair Transplant procedure with 1311 grafts and 3109 hair follicles to restore the hairline and density in the two temporal areas. Procedure performed by Mr Michael Mouzakis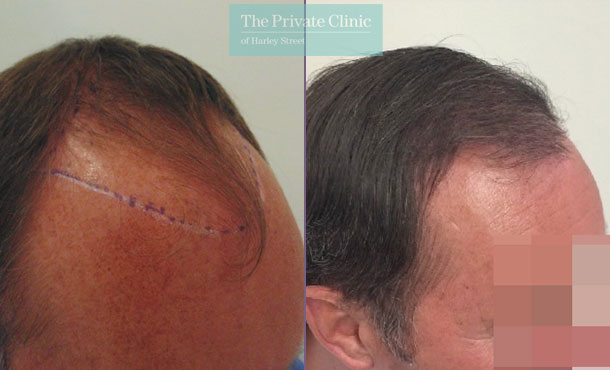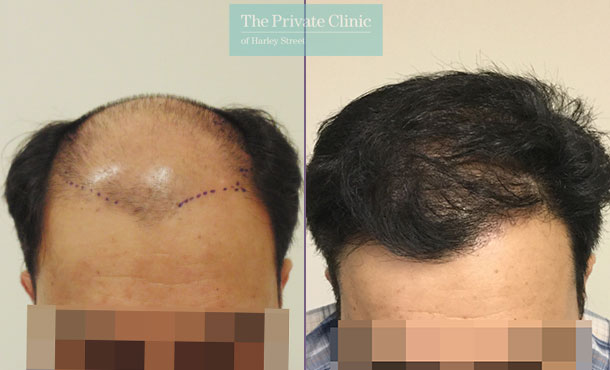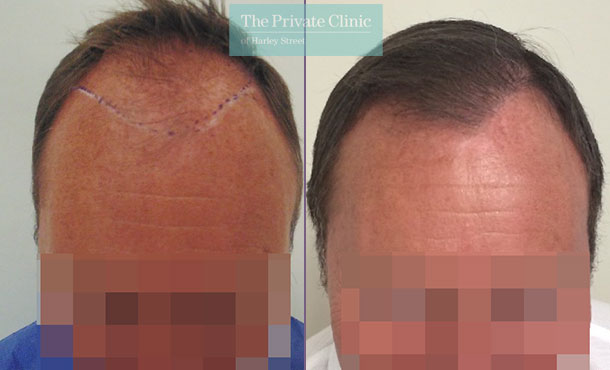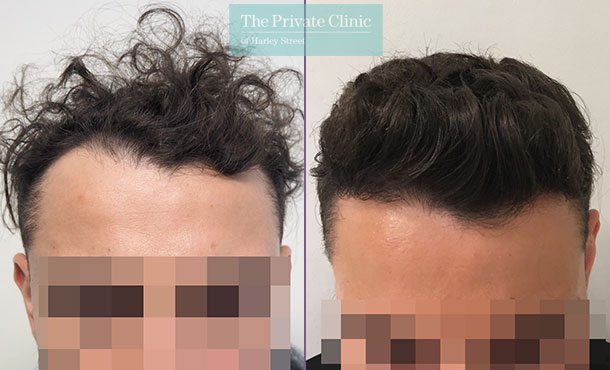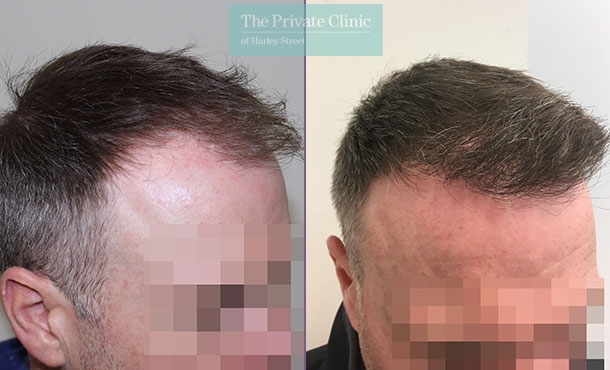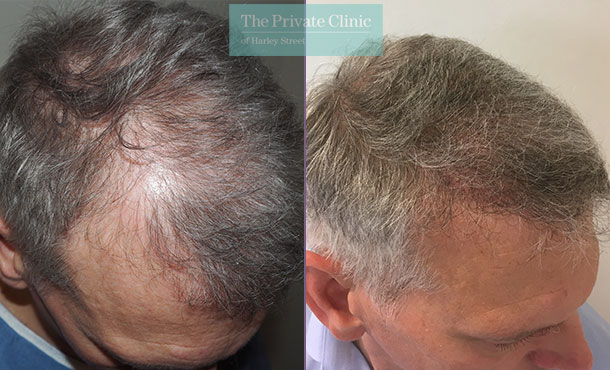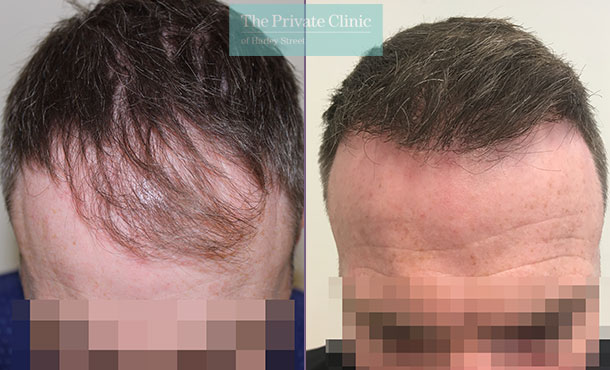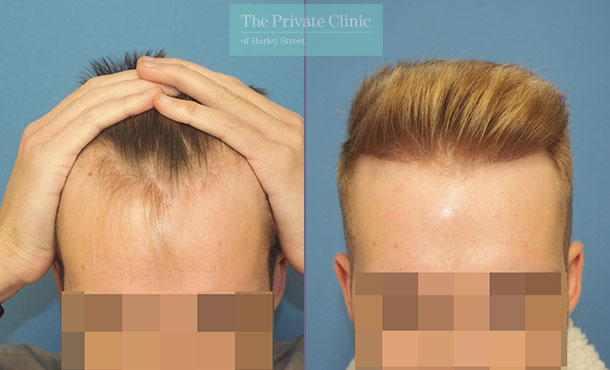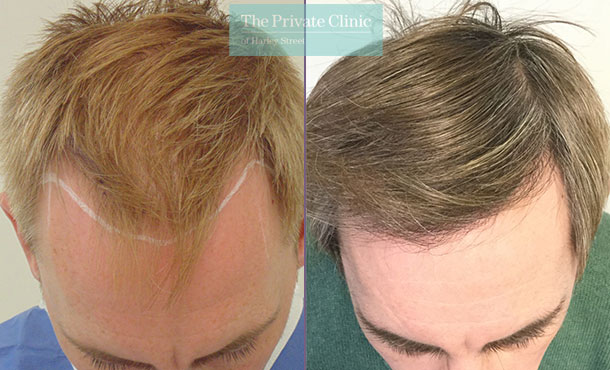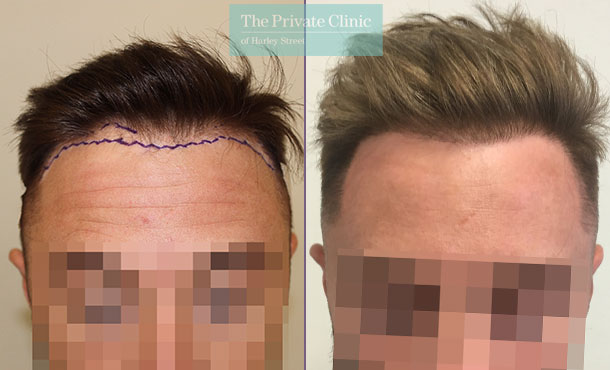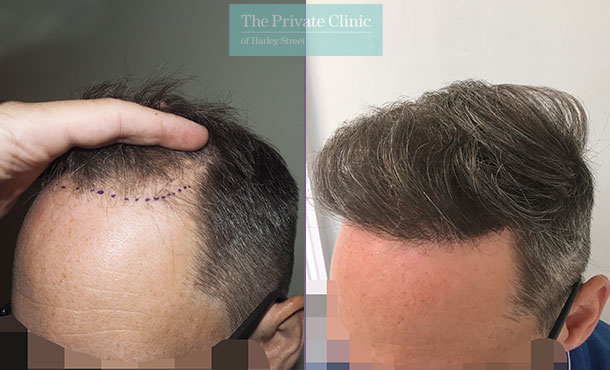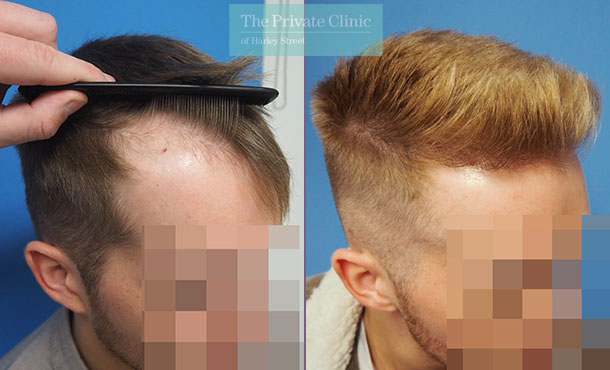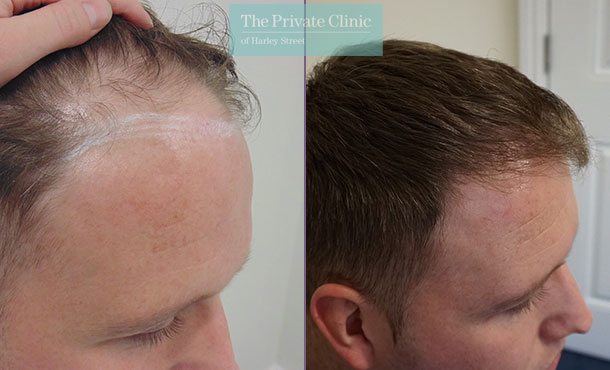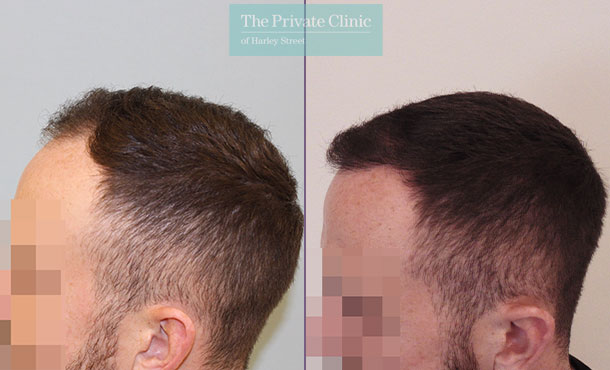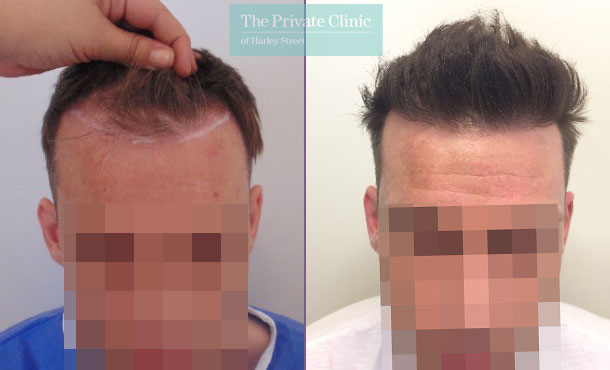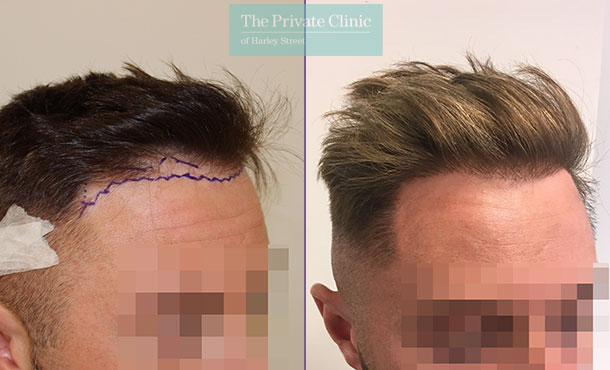 Treatments performed by Mr Michael Mouzakis